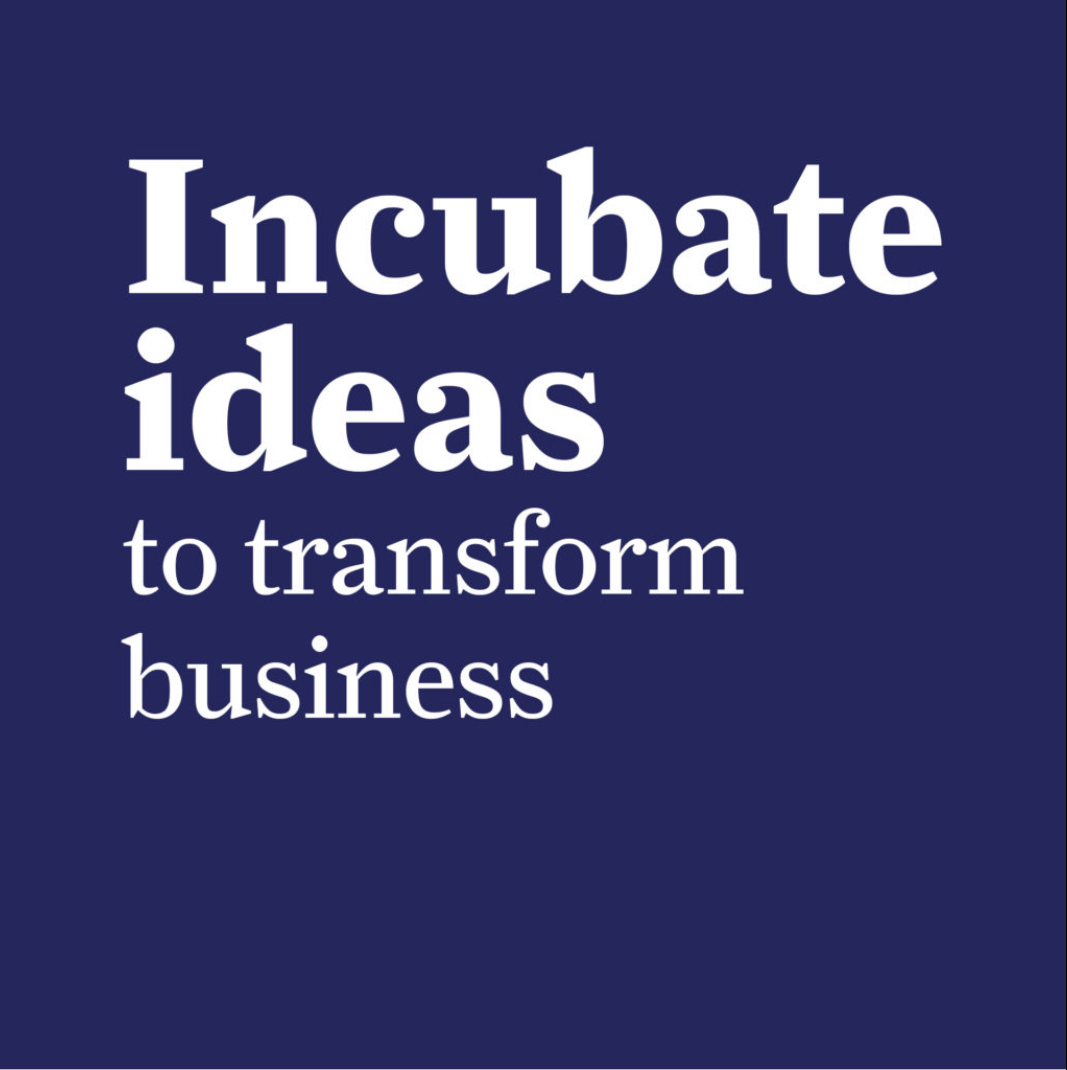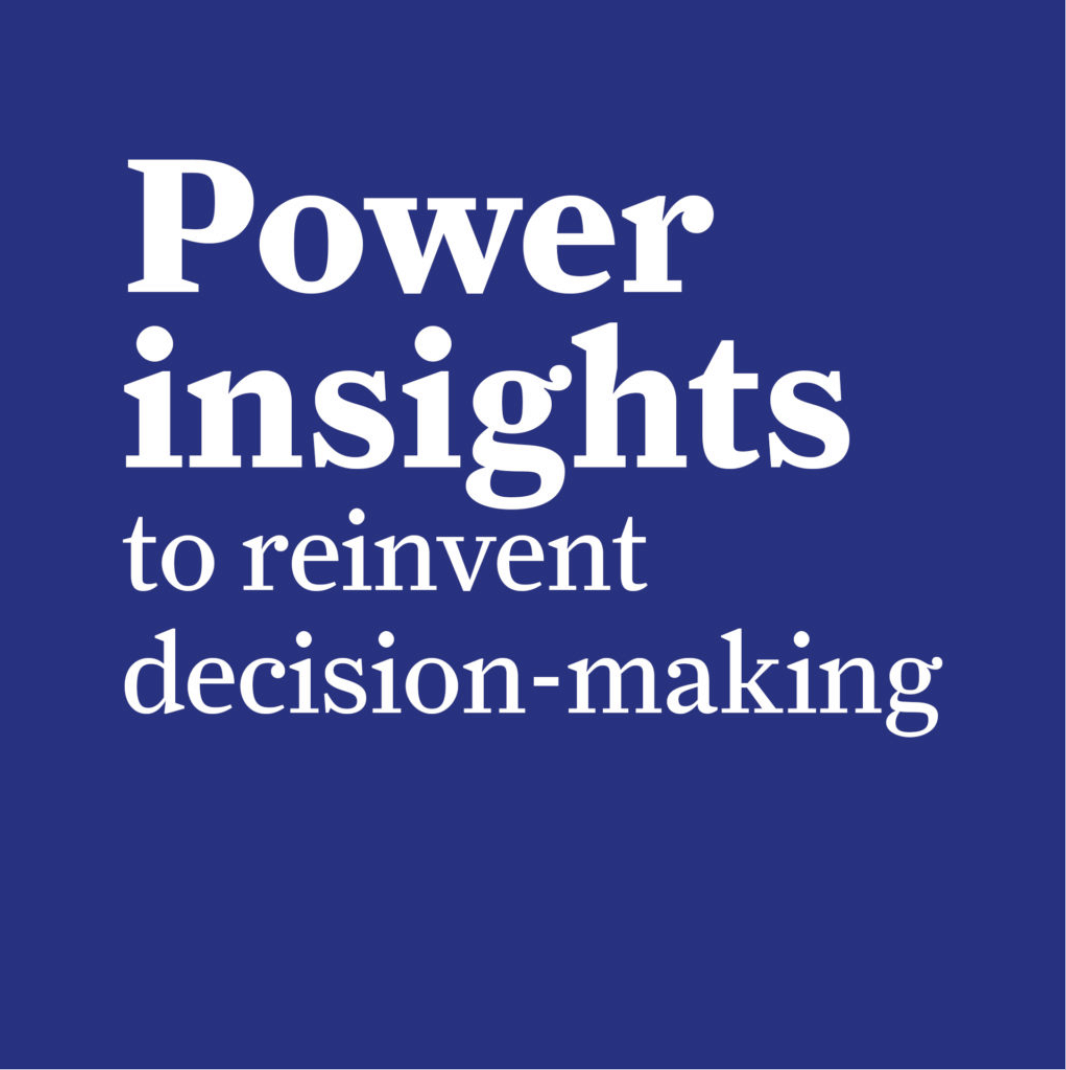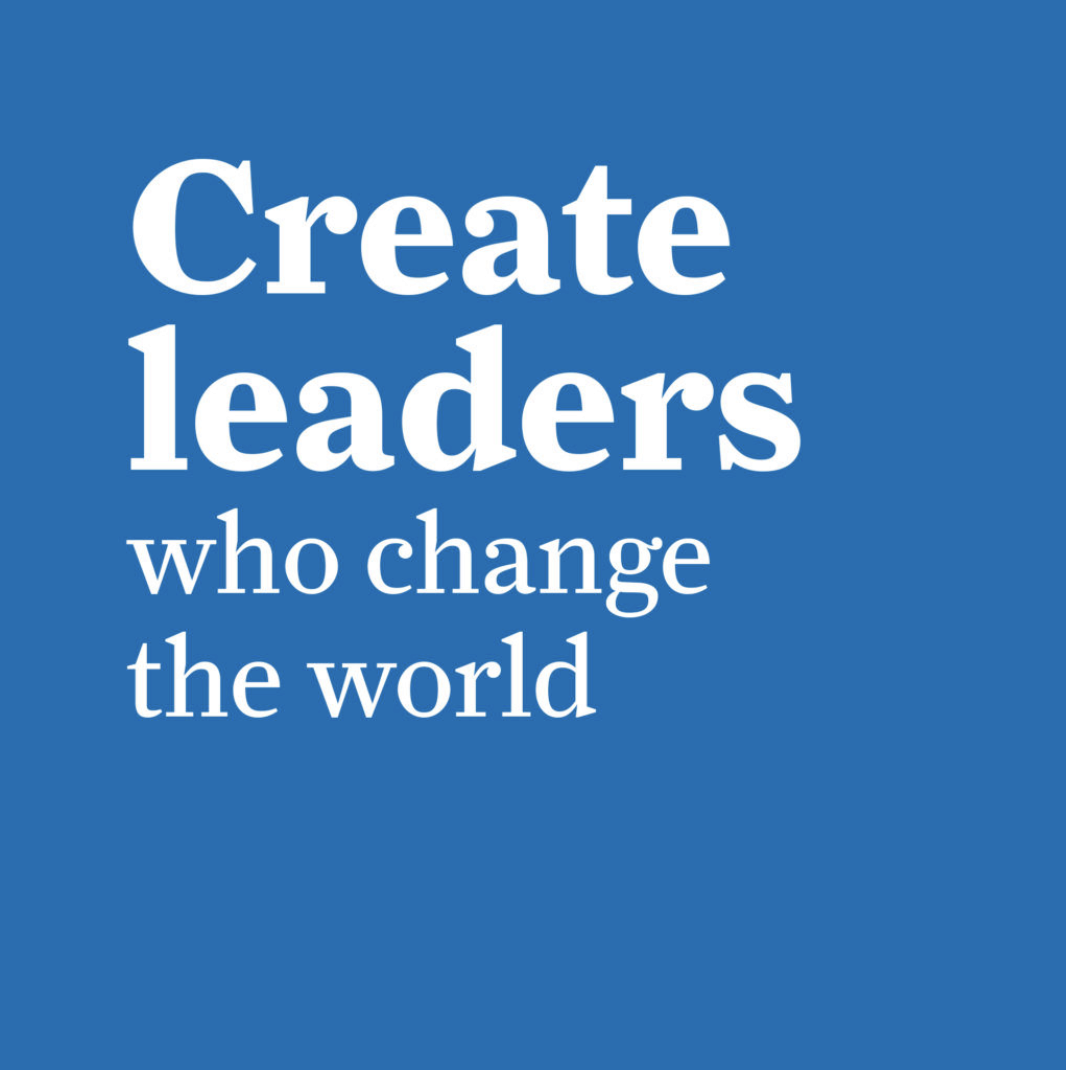 Campaign Launch
Wharton publicly launched the More Than Ever campaign at the June 2018 Global Forum in New York. Extending its commitment to reaching global alumni and thought leaders, Wharton hosted subsequent forums in Shanghai, drawing a record 1,000+ registrants in March 2019 and London in June 2019. The June 2020 Wharton Global Forum in Singapore shifted to a virtual Lifelong Learning experience with over 400 in attendance.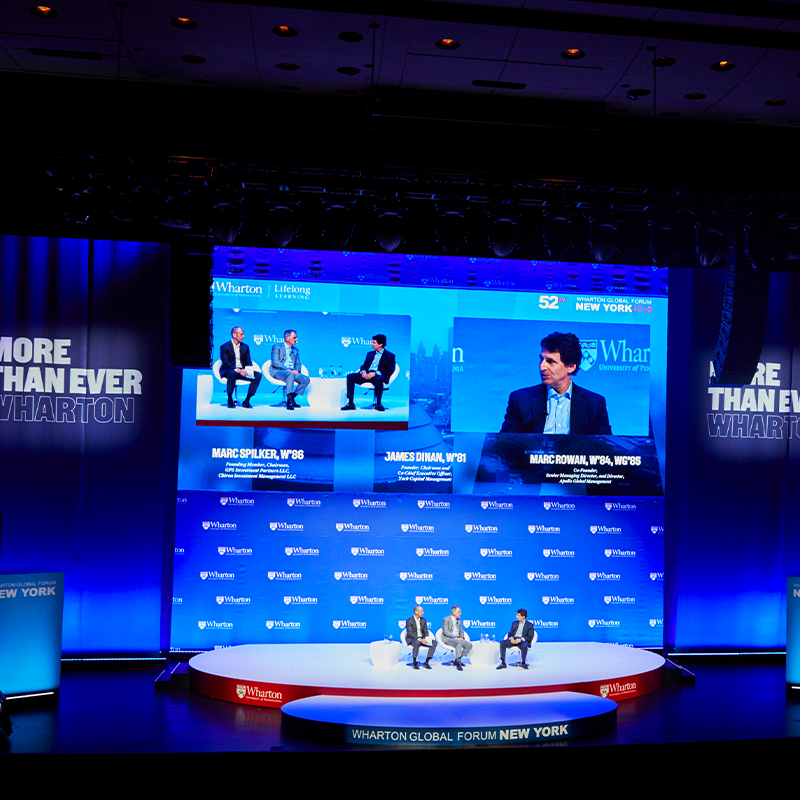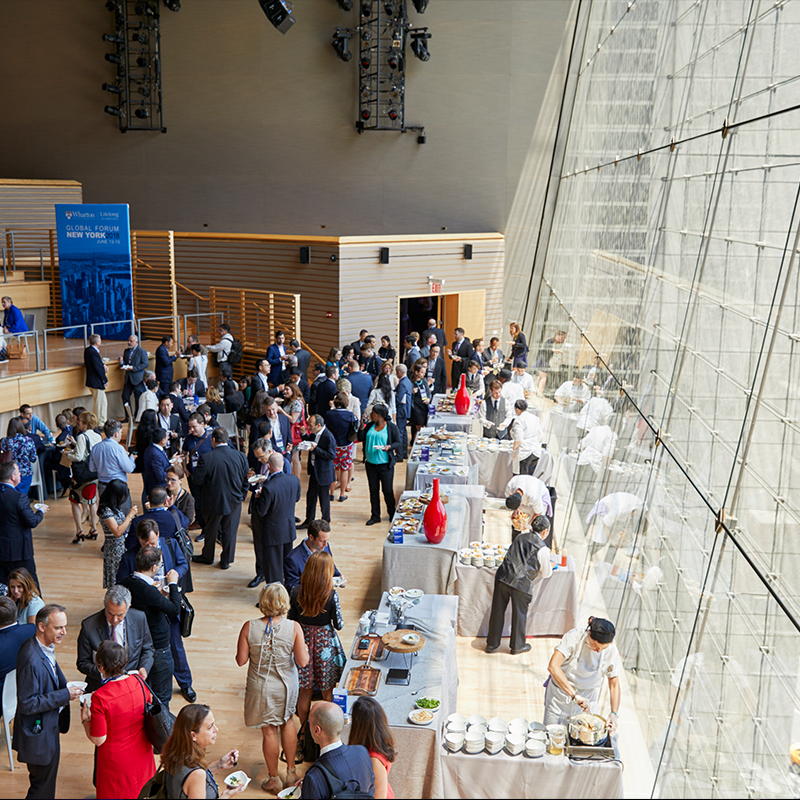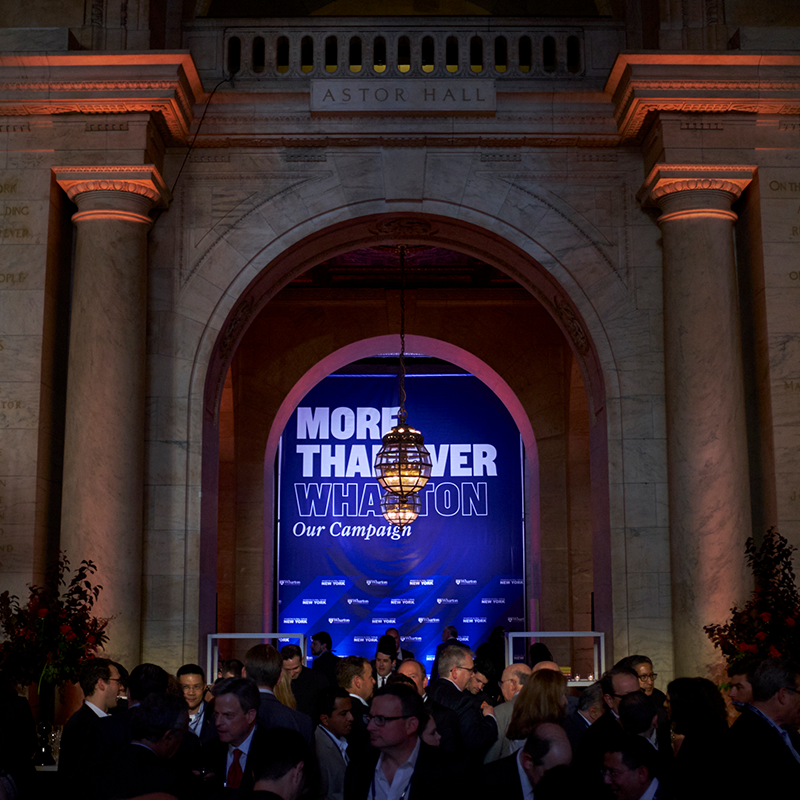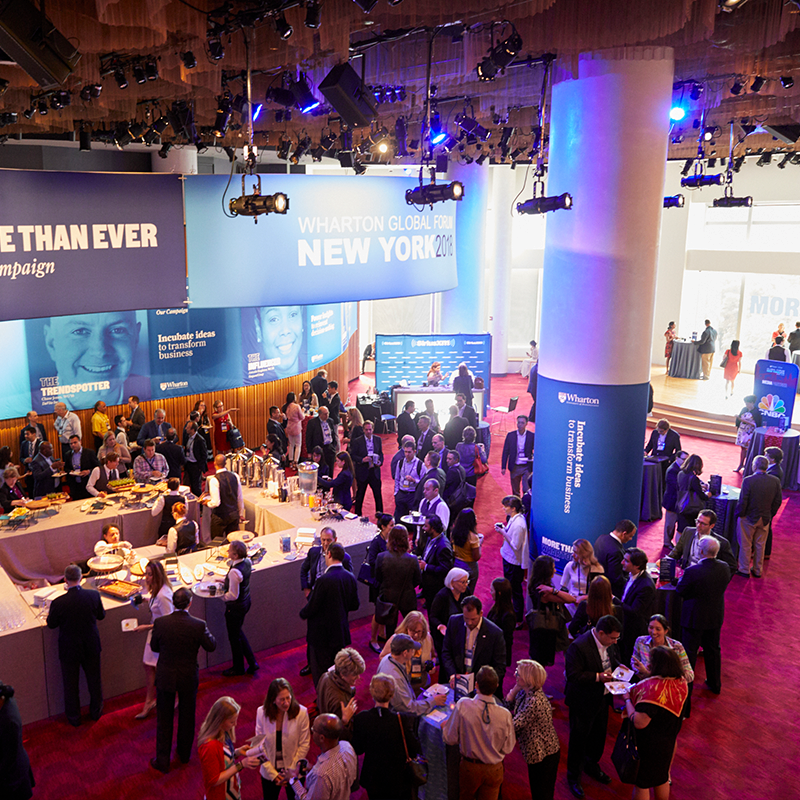 Wharton announced increasing its campaign goal from $850 million to $1 billion in 2018, an opportunity made possible by record levels of support and engagement from alumni and friends. The Wharton campaign cabinet formed with Marc Rowan, W'84, WG'85 and Jamie Dinan, W'81 serving as co-chairs and Wharton executive board members continually serving as integral leaders in campaign efforts.
Capital Projects
Capital projects have transformed Wharton and Penn's campus.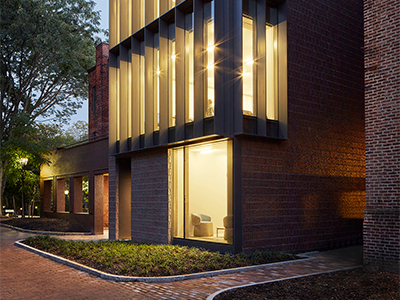 Larry Robbins House became the new home of the Jerome Fisher Program in Management & Technology and was named in honor of donor Larry Robbins, ENG'92, W'92.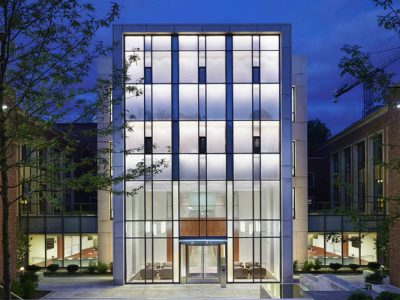 Mack Pavilion was constructed and serves as home of the William and Phyllis Mack Institute for Innovation Management, all made possible by William Mack, W'61 and Phyllis Mack.
Analytics
Analytics at Wharton was established in 2019, uniting Customer Analytics, Penn Wharton Budget Model, People Analytics, Wharton Neuroscience, and Wharton Research Data Services. Its formation was made possible by an anonymous leadership gift, creating the Data Science and Business Analytics Fund.
Finance
Novel programs and resources shaping the future of finance
Entrepreneurship
Penn Wharton Entrepreneurship evolved into Venture Lab. Housed in Tangen Hall, Venture Lab provides resources for each stage of the startup life cycle and enables students across the University to explore the world of entrepreneurship.
Campaign in Review
Experience Impact in Action
The world and its complex challenges require innovative solutions. The More Than Ever campaign positioned Wharton to meet these challenges head on. Philanthropic support during this campaign significantly increased Wharton's capacity to incubate ideas, power insights, and create leaders who change the world.
Subscribe to our monthly newsletter
Receive the latest news on Wharton alumni and friends making an impact on the School directly to your inbox.
Ways to Give
Can't find what you're looking for? Contact The Wharton Fund at +1.215.898.7868 or whartonfund@wharton.upenn.edu
The University's fiscal year is July 1 - June 30.
▼ Phone
Call The Wharton Fund at +1.215.898.7868
▼ Mail
Make checks payable to "The Trustees of the University of Pennsylvania"
Include your name and your spouse's name (if applicable), affiliation, and The Wharton Fund
Mail by USPS
University of Pennsylvania
Office of the Treasurer
PO BOX 71332
Philadelphia, PA 19176-9913
Mail by FedEx, UPS, DHL
University of Pennsylvania
Wharton External Affairs
Suite 300 FMC Tower
2929 Walnut Street
Philadelphia, PA 19104
▼ Giving from Outside U.S.
▼ Matching Gifts
Increase the impact of your giving through a matching gift program. To find out if you or your spouse's employer participates, visit Penn's matching gifts database.
▼ Donor-Advised Funds or Private Foundations
Recommend or direct gifts through donor-advised funds or private foundations.
Penn's Tax ID/EIN is 23-1352685
Make donations payable to "The Trustees of the University of Pennsylvania"
Designate gift to The Wharton Fund.
▼ Bank Wires
Send your gift via a bank wire to:
Wells Fargo Bank N.A.
420 Montgomery Street
San Francisco, CA 94104
Account Name: The Trustees of the University of Pennsylvania – Gifts Accounting
Account# 2000030009956
Reference: Name and Affiliation (example: Susan Lee, WG'99)
For Domestic Wires and ACH's
ABA Routing #: 121-000-248
For International Wires Only
SWIFT CODE: WFBIUS6S
CHIPS: 0407
▼ Securities
To make a gift of appreciated securities, either you or your broker should contact:
Morgan Stanley Private Wealth Management
Attention: Kristine Hankins
+1.610-260-8531
DTC: 0015
Customer Name: University of Pennsylvania
Penn's Tax ID/EIN is 23-1352685
Account Number: 858-010018
 To contact the University's Securities Office contact:
Contact: Jean Suta
+1.215.898.7254
stockgifts@lists.upenn.edu
University of Pennsylvania
2929 Walnut Street, Suite 300
Philadelphia, PA 19104-5099
▼ Planned Giving
The Office of Gift Planning can help you:
Donate appreciated securities
Structure gifts of stock
Use real estate to make a gift
Set-up a Penn Donor Advised Fund
Designate retirement plan assets or life insurance
Use charitable gift annuities
Give with IRA charitable rollovers
Tailor a bequest from your living trust or will
Learn more or contact the Office of Gift Planning at +1.215.898.6171.