It takes only minutes to expand your network by connecting with fellow alumni and current students. Spark fresh relationships through the Wharton Global Clubs Network, Penn-Wharton campus visits, Wharton Magazine, and so much more.
Update Your Profile on MyPenn, the Alumni Community
MyPenn is your online directory that connects you with fellow alumni around the world. Log in today and explore the Wharton community. Whether you have changed your email address, taken on a new position, or joined a board, keep your profile updated to keep the Wharton network strong!
Read Wharton Magazine
In print or online, reading the magazine is a timely way to keep up with the latest Wharton happenings, along with leadership, tech, and finance news, through the lens of alumni and faculty.
Wharton Global Clubs Network at Home…and Worldwide
On your doorstep or around the world, Wharton's Global Clubs Network is there for you. Sign up for newsletters or attend an event. Wherever you are, we are too.
Connect with Other Alumni via LinkedIn
Wharton's greatest strength is its people. Request to join the Wharton School Alumni group on LinkedIn to be an active part of a powerful community.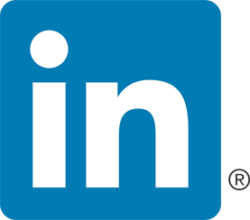 Stay in the Know – Subscribe to Knowledge@Wharton
Wharton is committed to sharing its intellectual capital. Knowledge@Wharton is the School's online business analysis journal that will keep you on top of trends and research.
There are many ways to engage with the Wharton community – how much time do you have?
Find a club near you
Reconnect with Wharton alumni in your area or affinity.
Find an event near you
Attend an event exclusively for Wharton alumni.
Update your information
Stay up to date on MyPenn.
Volunteer for Reunion
Join many alumni who volunteer to create a memorable weekend.
Donate to The Wharton Fund
Invest in the School's future.
Lifelong Learning
Learn. Empower. Innovate.