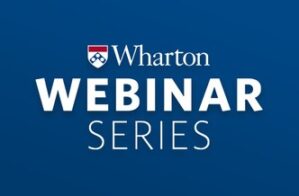 Led by: Rahul Kapoor, Professor of Management
Technology has been conceptualized in many ways ranging from scientific and engineering knowledge to economic production functions to physical artifacts that fulfill a particular purpose. These different conceptualizations underscore technology as a multifaceted construct that encompasses know-how, problem solving, and functionality. While new technologies present significant opportunities for value creation, the realization of those opportunities varies across companies, industries and technologies over time. In this webinar, Professor Kapoor will draw on his fifteen years of research and more than a dozen articles on this topic to identify the key sources of this variation. In so doing, he will highlight specific implications for managers, business owners, and policymakers in helping create value from technology and spurring economic growth through technological progress.
Thursday, March 18, 2021
3:00 PM ET — 4:00 PM ET
This webinar will only be available as a live broadcast.  No recording will be posted.