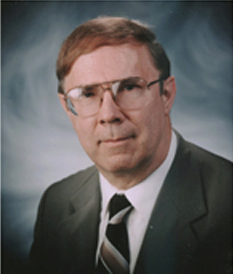 Henry V. Janoski, MBA, CFA, CSA, graduated magna cum laude in 1955 from Yale University and is a member of Phi Beta Kappa, the national scholastic honor society. He received his MBA from the Wharton School of the University of Pennsylvania in 1960 and holds the professional designations of Chartered Financial Analyst (CFA) and Certified Senior Advisor (CSA). His previous employment included the National Bank of Detroit (senior credit analyst), First National bank of Wilkes-Barre, PA (assistant cashier), Northeastern Bank, Scranton, PA (senior vice-president), and Penn Security Bank & Trust Co., Scranton, PA (chief investment officer). After some 40 years of banking and investment, Hank, as his friends call him, retired in 2001, but after 10 months of retirement and boredom—since he does not golf—he returned to the investment scene as a registered investment advisor representative with other firms before he decided to start his own investment advisory service in 2007. His biography has been listed in Who's Who in Finance and Business, Who's Who in America and Who's Who in the World.
Hank is the president and senior investment advisor of Janoski Investment Advisory Service, LLC, a registered investment advisor.
Hank was born on Feb. 14, 1933. He married, for the first and only time, Rita Ruane, who also worked at Northeastern Bank, in 1980. The couple lives on the outskirts of Scranton, PA. They have two daughters: Maria, who recently became a lawyer, and Elizabeth, who works for a firm that makes sales via the computer.