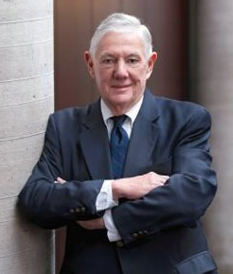 Completing one year in the Towne School; three years in Wharton School undergraduate; and one year in Wharton graduate; I left the university with two degrees and a commission in the U.S. Navy.
Three years aboard the USS Demato (DDE-871) completed that responsibility.
Sales and Sales Management experiences with Container Corporation of America were followed by Market Research and Market Development management with Haveg Industries and Hercules, Inc.
A Vice President of Sales position was followed by a General Management assignment with Gould Industrial Battery and later Gould Automotive Battery Divisions, both national and international responsibilities.
I joined Eaton Corporation as General Manager of Yale Industrial Truck Division and started a long career in the material handling industry.
I tried my hand in the "entrepreneurial world" by finding and managing an executive search business, The Penn Partners, in Philadelphia.
I was recruited by one of my largest clients and joined Modern Group Ltd. as Vice President of Marketing which was followed by President of Modern Handling Equipment Company; President of Modern Group Ltd.; and finally Chairman of the Board.
I am presently Chairman – Retired; working three days a week at Modern and attempting to grow the Wharton Graduate Emeritus Society into a fully recognized member of the Wharton family.
All success and accomplishments in this lengthy career have been fully supported by my wife, Mercedes, who in my absence managed our family of six children (now overlooking the growth of our fourteen grandchildren) and endured our seventeen residential moves. THANKS!