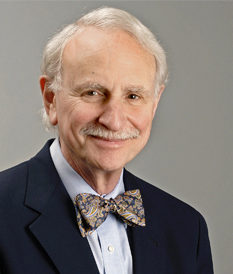 Steve attended RPI as an undergraduate, earned his MBA at Wharton and earned his doctorate from the University of Michigan in Business Administration. He is currently is on the faculty of the Wharton School as the William H. Wurster Professor of Multinational Management and publisher and executive director of Wharton Digital Press.
In addition to being the author of numerous books and journal articles, he is a recognized expert in multinational management. He served as President of the Academy of International Business, the Academy of Management, a Fellow of the World Economic Forum and numerous professional organizations and associations.
Upon graduation from Wharton, Steve served as a medical supply officer for the US Army Medical Service from 1962 to 1965. He was employed by Proctor and Gamble for several years, during which time, he helped to introduce a new product in Venezuela.
He and his wife, Carol Fixman, live in the Society Hill area of Philadelphia.