Led by: Edward Chang, 4th-year doctoral student, Department of Operations, Information, and Decisions: "Diversity Thresholds: How Social Norms, Visibility, and Scrutiny Relate to Group Composition"
Andrea Contigiani, 6th-year doctoral student, Department of Management: "Experimentation in Early-Stage Ventures"
Basima Tewfik, 6th-year doctoral student, Department of Management: "Impostor Thoughts at Work: A Sign of Greatness or a Thought Pattern to Overcome?"
Cutting edge research in diversity, entrepreneurship, and EQ featuring Wharton's rising star PhD candidates
Tuesday, October 2, 2018
12:00 pm- 01:00 pm
Led by: Saikat Chaudhuri, Adjunct Associate Professor of Management and Executive Director of Mack Institute for Innovation Management
Tuesday, October 16, 2018
12:00 pm- 01:00 pm
Led by: Geoffrey Garrett, Dean of the Wharton School, with Nicolai Tangen, W'92
Join Dean Geoffrey Garrett and Nicolai Tangen, W'92, for the premiere of a special Wharton Webinar Series exploring the School's future impact on innovation, finance, analytics, and global education.
Nicolai is founder of the London-based investment partnership AKO Capital and the AKO Foundation, a UK charity focused on education and the arts. He is a passionate supporter of scholarships for international students at Penn, and a new building on campus dedicated to student entrepreneurship will bear the Tangen name.
Hear Nicolai and Dean Garrett discuss how philanthropy and new frontiers in finance, analytics, and entrepreneurship embody Wharton's present and future. After the conversation, the pair will answer questions submitted by the audience during the webinar.
Thursday, November 15, 2018
12:00 pm- 01:00 pm
Led by: Mike Useem, William and Jacalyn Egan Professor of Management, Director of Center for Leadership and Change Management, and Editor of Wharton Leadership Digest
Howard Kunreuther, Co-Director, Risk Management and Decision Processes Center, Professor of Decision Sciences and Business Economics and Public Policy, and Professor of Operations, Information and Decisions
Risk taking is inherent in competition, and managing risk well is a mark of successful firms. This webinar examines the challenges and opportunities for business leaders and others in an increasingly turbulent and demanding environment. Kunreuther and Useem will offer lessons for decision makers at all levels to reduce the likelihood and curtail the costs — human, financial, and reputational — of large-scale disruptions
Wednesday, November 28, 2018
12:00 pm- 01:00 pm
Led by: Peter S. Fader, Frances and Pei-Yuan Chia Professor of Marketing 
Anthony Choe, Founder of Provenance
This webinar will focus on new ways of valuing corporations from the "bottom up" — i.e., determining the forward-looking financial valuation of the customer base — as a complementary perspective to the standard "top down" methodologies that dominate current valuation practice. This approach is gaining increasing interest among a variety of finance professionals, and is driving a mindset shift away from "growth at all costs" towards sales durability and unit economics.  We will discuss the technical aspects, the investment thesis, and the broader implications for the corporation as a whole.
Thursday, January 17, 2019
12:00 pm- 01:00 pm
Led by: John Paul MacDuffie, Professor of Management and Director of Program on Vehicle and Mobility Innovations
After a long period of stability, the automotive sector is going through a period of rapid and drastic change. The pace of this transition from the current human-and-carbon fuels-based mobility system to the autonomous-and-electric future system that so many now eagerly (or fearfully) anticipate will be affected by social and cultural expectations and so much more. This webinar addresses critical questions including how much disruption — and how soon? Professor MacDuffie gives particular emphasis to the distinctive expectations placed upon those who build and operate motor vehicles.
Wednesday, February 13, 2019
08:00 am- 09:00 am
GENDER DIVERSITY AND ETHICS IN THE WORKPLACE
Led by: Mary-Hunter ("Mae") McDonnell, Assistant Professor of Management
In the #MeToo era, companies are facing increased pressure to ensure workplaces are safe and that opportunities and rewards are distributed equitably. In this webinar, participants learn about cutting-edge empirical work that explores how gender bias manifests in the modern workplace and what companies can do to counter it.
Wednesday, March 13, 2019
12:00 pm- 01:00 pm
This webinar recording is not available.
Led by: Vit Henisz, Deloitte & Touche Professor of Management
In response to growing pressures from civil society to address environmental, social and governance risk factors, some corporations are responding not by proactive engagement but by deception and subterfuge. An increasing number of seemingly grassroots citizens' movements are, in fact, funded by corporations seeking to head off, weaken or confuse the mobilization efforts of civil society. Participants will learn about a number of these corporate propaganda campaigns and the growing efforts to uncover and expose them as well as contrasting examples of proactive engagement to affirm a company's social purpose and maintain its license to operate from key stakeholders.
Thursday, April 4, 2019
12:00 pm- 01:00 pm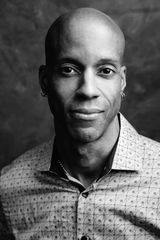 Led by: Americus Reed, The Whitney M. Young Jr. Professor, Professor of Marketing
Imagine transforming the way you think about your activities — not as just a busy "administrator" of your organization, but also as a strategic brand visionary for your product, brand, service, or even your personal brand. There are powerful implications of creating identity loyalty for the audiences to which you seek to connect your efforts.
Learn to unlock the power of branding and identity loyalty to create a deeper connection with your stakeholders by strategically aligning your brand's values and identity to their own. Create a proud community of brand advocates who promote, praise, and defend your brand.
Professor Reed will describe how to diagnose your brand identity, articulate it to your stakeholders, identify aspects of your brand that can create identification, and nurture your brand narrative over time.
Thursday, May 2, 2019
12:00 pm- 01:00 pm