MBA Reunion Volunteer
Communication Guidelines
We Need You!
Classmates are essential in helping plan Reunion. We understand your time is precious — any amount of commitment you can offer is helpful. We are happy to guide you through becoming the most effective volunteer!
So, welcome aboard and let's make this Reunion year the best!
Responsibilities include:
One hour monthly calls (September-May)

Reaching out via email to classmates to encourage attending and giving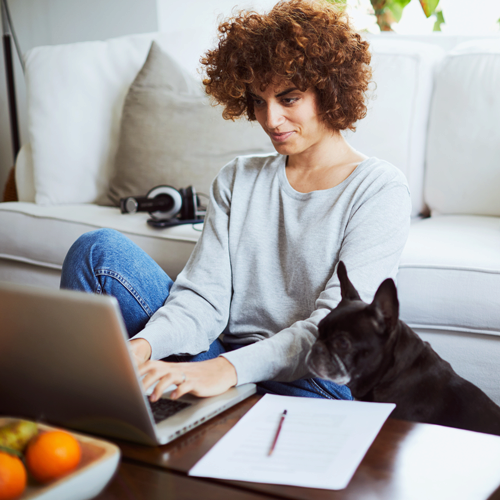 Sending Peer-to-Peer Emails
Throughout the Reunion cycle, you will need to send peer-to-peer emails that let classmates know important details about Reunion. We encourage you to write as if you are having a friendly conversation with a classmate. That's where you can excel. You are speaking to your peers and they will respond to your familiarity with the shared experience of having attended the Wharton School.
Wherever in the volunteer cycle you may have joined, you can begin sending emails that will attract registration and gifts.
As you write these emails, the following bullet points will provide a framework for your message.
Good luck! Your Wharton liaisons are here to help you succeed.
Fundraising Outreach
You are asking your classmates to raise money for The Wharton Fund in honor of your Class Reunion.
A gift or pledge to The Wharton Fund or the Lauder Fund of any size will automatically credit toward your Class Gift Campaign
Show results towards fundraising goal

In honor of our milestone reunion, we have put together fundraising goals for our class and we're ## donors and $##,### away from achieving them. Join today!

Use language like: "Join me in making a gift" (If you have made a gift)
Fundraising leaves a legacy and strengthens the brand of the School
Your Wharton liaison will suggest ask amounts for your classmates
Benjamin Franklin Society members have an outsized impact on reinforcing the core of everything Wharton stands for. It is only with the generosity of our leadership donors that the School is able to thrive today and plan for tomorrow. Benjamin Franklin Society membership starts at $2,500 annually; alumni celebrating their first reunion milestone are eligible to join the Young Franklin Society at the $1,000 level. For more information, visit whr.tn/bfs 
Make a Pledge, Amplify your Impact: The power of your gift can be amplified when you make a multi-year commitment. Make a pledge of up to five years and the full pledge amount will count towards our Class Gift total. For example, if you pledge to give $2,500 every year for five years, you are recognized for your commitment to your Class Gift at the $12,500 level.
You can double or triple the impact of your gift if you or your spouse works for a matching gift company. It will be counted towards your Class Gift goal just like any other gift. Find out if your employer offers a matching gift program at whr.tn/match.
 Timing

In December, "Make your gift before tax year-end"
January-April, "Join our Class Gift, help us towards our goal"
In May, "Make your gift before Reunion, help us hit our goal before May 14"
In June, "Make your gift before fiscal year-end (June 30); there's still time to be counted for our Class Gift."

Ask if they will help hit their goal
If goal has been hit, ask them to make the class giving campaign an even greater success.

Any gifts between July 1– June 30 will count toward your Class Gift goal
Registration and Fundraising Update
Reminder to people who have not registered or made a gift for Reunion
Provide a list of people in your cohort/affinity group that have registered and given
Show cohort breakdown of registered and giving numbers
Final Pre-Reunion Push
Similar to registration and fundraising update
Hope to see you at Reunion
Challenge Announcement (If Applicable)
A classmate has issued a fundraising challenge for our class
This is a great opportunity to make a gift in support of Reunion if you have not already
Details will be provided by your Wharton liaison
Thank You for Attending
Reach out to people who attended Reunion virtually
Thank your classmates for making Reunion such a memorable experience
Remind your classmates there's still time to give if they haven't already
The fiscal year and the Class Gift campaign end on June 30
Send week after Reunion ⤶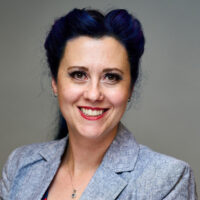 Crissy Diaczuk
Alumni Relations
1st and 5th Reunions
Tania Rorke
Alumni Relations
Years 15th, 20th, 25th, and 30th Reunions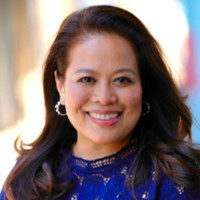 Helen Formanes
Alumni Relations
Years 35, 40, 45, 50, and Emeritus Society
Laurie Rothenberg
Wharton Fund
Years 1 and 5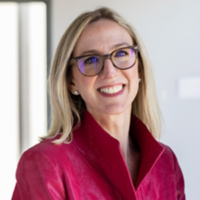 Beth Truta Morris
Wharton Fund
Years 15th Reunions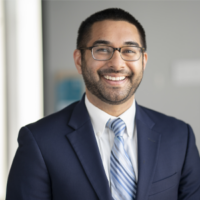 Kinjal Mathur
Wharton Fund
Years 25 and 30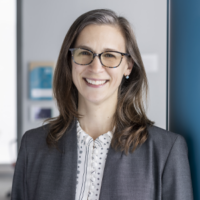 Jamie Lemisch
Wharton Fund
Years 35, 40, 45, 50, and Emeritus Society