Events
WHARTON GRADUATE EMERITUS SOCIETY
Events
WHARTON GRADUATE EMERITUS SOCIETY
Wharton Alumni Events

Attend events catered to Emeritus Society members. Continue to check here for future events.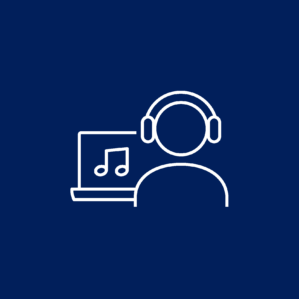 Invitation to a Jazz Concert, July 16, 2022
2:00pm – 5:30pm
FRIENDLY PICNIC, FOOD, DRINKS, MUSIC
"Pete" DeWitt Peterson Invites you and your best friends to:
310 Pleasant Valley Avenue, Moorestown, NJ 08057 (1/2 mile east of mall to left and 10 houses on left from Route 38) or one mile from EXIT 4 (north on 73 ¼ mile to right on Fellowship and left on Pleasant Valley at 4th light)
SATURDAY, JULY 16, 2022
2:00 PM to 5:30 PM
OLD TIME JAZZ, Jerry Rife's Rhythm Kings Jerry Rife, Reeds Guest Star, Cornet Pete Reichlin, Trombone & Tuba Pat Mercuri, Guitar & Banjo Jim Lawlor, Drums.
You cannot park on Pleasant Valley Avenue due to new law! Park on Somers and Springhouse, my driveway and south front lawn for musicians and physically impaired.
Salads, Entrees, Desserts, and Donations Accepted. ALL Drinks Supplied.
Invitations are being sent to MOAA FRIENDS and other groups.
Last three picnics before house is SOLD.
Dress is informal and comfortable. We will be outdoors with fine music in shade.
PLEASE send your correct EMAIL address. PLEASE extend an invitation to any members of your group.
RSVP by July 12
856-234-5147, dpeterson53@comcast.net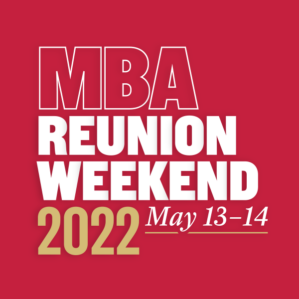 Crandall Challenge Citations for 2022 Announced at Reunion
The Wharton Graduate Emeritus Society has announced the 2022 recipients of Crandall Challenge Citations. They are:
Robert Crawford WG' 63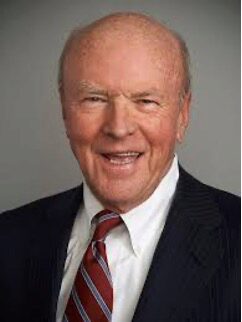 Bob formed Neighborhood Entrepreneurship Lab in 2018. The organization identifies entrepreneurs in disadvantaged communities in Chicago and provides coaching, connections and capital.  In year 1 NEL had 1 entrepreneur. In years 1 thru 4 there have been a total of 21 NEL alums. In year 5 there are 20 entrepreneurs in this year's class!
Chip Fisher WG'64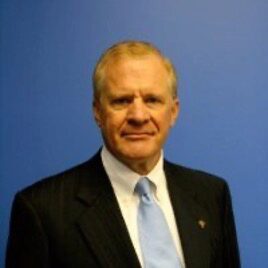 Chip's business career has centered on Sun Valley ID and its development. Previous work chairing Idaho efforts supporting the Winter Olympics in Salt Lake City led to his being chosen to financially turn around the Special Olympics Winter Games in 2009, earning a surplus. He subsequently chaired the R4 Alliance, serving 175,000 servicemen with disabilities, growing from 8 founding members to 58 Programs of Excellence serving our veterans.
Wharton Lectures
View lectures by professors and alumni around the globe.
Penn Events
A list of events, lectures, in-person gatherings, and more exclusively for Penn alumni.
Wharton Alumni Events
Attend exclusive events for Wharton alumni around the globe.
The Wharton Graduate Emeritus Society has group pages on both LinkedIn and Facebook. The purpose of these groups is to bring you current information about the School, and its students, faculty and curriculum, to bring you information on what the world is saying about Wharton, and to provide you with other information of interest to WGES members.
If you are a member of LinkedIn or Facebook you can search for "Wharton Graduate Emeritus Society" and ask to become a member of one of these groups. You could also email Rick Perkins at raperk1@gmail.com and he will invite you to become a member of one of the groups.
Sign up now, for the below social media pages that have special content just for WGES members.
Wharton Magazine
Wharton Magazine serves as an essential connection between the School and its alumni population of more than 100,000 living graduates, with stories about the people and ideas who define the global Wharton community.
Pennsylvania Gazette
The Pennsylvania Gazette is the University of Pennsylvania's alumni magazine. The magazine presents thought-provoking articles and information about the University campus along with alumni notes and comment.
Wharton Alumni Site
Wharton offers many ways to connect and engage with the School and fellow alumni. In just a few minutes, hours, or days, you can get involved!
Penn Alumni Site
The new alumni community has all of the great benefits of QuakerNet plus so much more! Log In to MyPenn. Connect with Penn Alumni. Stay in touch with your class.
Update Your MyPenn Profile
MyPenn is an online community for University of Pennsylvania alumni.
Add Class Correspondence
Find your Class Notes correspondent.
Email Us
You can submit questions, updates, photos, and more.