Events
WHARTON GRADUATE EMERITUS SOCIETY
Events
WHARTON GRADUATE EMERITUS SOCIETY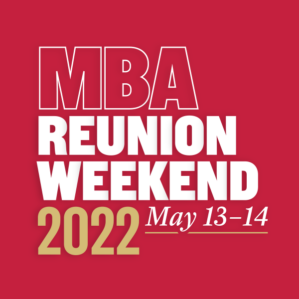 Reunion Weekend. May 13-14, 2022
All Wharton Graduate Emeritus Society alumni are invited to attend but most especially the classes of:
1965, 66, 67
1970, 71, 72, 75, 76, 77
Saturday, May 14, 2022 Schedule:
1:00 PM – 2:15: PM Lunch with multiple Wharton classes
4:15 PM: WGES Huntsman Hall F-60 – large classroom

Combined with classes of WG'67, WG'72, and WG'77

7:00 PM: Loews Hotel Dinner – 1200 Market Street

Classes of WG'67, WG'72, and WG'77
Award of Crandall Citations
Register for MBA Reunion Weekend May 13-14,2022. Hotel information is available on the Reunion website. WGES will have their own informal luncheon on Saturday, May 14, 2022. Recipients of the Crandall Challenge Citation will be recognized at the Reunion Dinner on Saturday, May 14, 2022.
Wharton Alumni Events

Attend events catered to Emeritus Society members. Continue to check here for future events.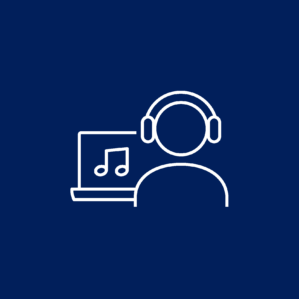 Virtual Jazz Concerts
The WGES Leadership Committee has its own C. Dewitt Peterson, WG'56. Dpeterson53@comcast.net
Pete, as he answers to, has been organizing and holding Jazz concerts in the Philadelphia and Southern New Jersey area for years. But during the Covid19 pandemic, they have obviously been put on hold.
However, we are initiating virtual jazz moments for our WGES members. Pete will suggest a number of leading Jazz artists and you can find them on the internet, most prominently on YouTube. A good example is Stephanie Trick and Paolo Alderighi  boogie woogie piano version of countless songs you know. Start with their "Mack the Knife", which will wow you and that leads to much more you can play as a concert or even daily.
"Pete" has endless suggestions for jazz videos that include:
Galvanized Jazz

 Band of Guilford, CT
New Jersey Jazz Society
Tri-State Jazz Society
Wolverine Jazz Band of Boston
There are many more – for each update of the WGES website, there will be others you can search for your virtual concerts If you want, Pete would be happy for you to contact him directly dpeterson53@comcast.net.
You are encouraged to also purchase music from these jazz musicians.  That makes sure jazz will be with us for years.
Wharton Lectures
View lectures by professors and alumni around the globe.
Penn Events
A list of events, lectures, in-person gatherings, and more exclusively for Penn alumni.
Wharton Alumni Events
Attend exclusive events for Wharton alumni around the globe.
The Wharton Graduate Emeritus Society has group pages on both LinkedIn and Facebook. The purpose of these groups is to bring you current information about the School, and its students, faculty and curriculum, to bring you information on what the world is saying about Wharton, and to provide you with other information of interest to WGES members.
If you are a member of LinkedIn or Facebook you can search for "Wharton Graduate Emeritus Society" and ask to become a member of one of these groups. You could also email Rick Perkins at raperk1@gmail.com and he will invite you to become a member of one of the groups.
Sign up now, for the below social media pages that have special content just for WGES members.
Wharton Magazine
Wharton Magazine serves as an essential connection between the School and its alumni population of more than 100,000 living graduates, with stories about the people and ideas who define the global Wharton community.
Pennsylvania Gazette
The Pennsylvania Gazette is the University of Pennsylvania's alumni magazine. The magazine presents thought-provoking articles and information about the University campus along with alumni notes and comment.
Wharton Alumni Site
Wharton offers many ways to connect and engage with the School and fellow alumni. In just a few minutes, hours, or days, you can get involved!
Penn Alumni Site
The new alumni community has all of the great benefits of QuakerNet plus so much more! Log In to MyPenn. Connect with Penn Alumni. Stay in touch with your class.
Update Your MyPenn Profile
MyPenn is an online community for University of Pennsylvania alumni.
Add Class Correspondence
Find your Class Notes correspondent.
Email Us
You can submit questions, updates, photos, and more.