Wharton Graduate Emeritus Society
WELCOME WHARTON MBA CLASS OF 1976!
WGES is the School's community of MBA alumni who graduated 45 or more years ago. The current 45th reunion class automatically becomes a part of the WGES community. Welcome WG'76!
CRANDALL CHALLENGE 2019–2020
Four 2019-2020 Recipients and Upcoming 2021 Season
The "Challenge" helps make all our tomorrows better via donations of time and effort to improving lives. WGES members probably have more varied life experience, world knowledge, and developed skills than any other single group. Note: Do join the Challenge and tell us about your post-career activities for others — you might well become a Crandall Citation recipient. The program was inspired by an address by Bob Crandall WG'60, former American Airlines Chairman, at his 50th Reunion in 2010.

Our four 2020 Citation recipients are Filemon Berba WG'64, Wiliam Sands WG'66, Russell Redenbaugh WG'69, and Reid Becker WG'74. All are highly deserving and their photos are below. Now starting its fifth year, submissions increase annually. The 2020 Citations will be presented by Committee Chair, McClain Gordon WG'73 at the May 2021 reunion. Attached is the Crandall Challenge Honor Roll. Interested in applying this year? Just contact McClain at mmcgordon@aol.com. He'll be happy to hear from you!
NEW "CAREER MANAGEMENT" COMMITTEE FORMED
We are exploring partnerships with the Wharton MBA Career Management and Wharton External Affairs on mentoring and other ways to engage WGES with MBA students and young alumni. The idea is to instill the years of experience our members have accrued and pass it on to those entering, or re-entering, the management work level. This effort is spearheaded by John D'Luhy WG'59 who earned a stellar reputation in the finance world.
EXTENDED APPEALS TO WHARTON GRADUATES
Two more important committees have been formed to support two of the many robust online programs offered by the School to alumni. First, Lifelong Learning, where members get online notifications of Wharton Webinars, Conferences, Reunions, Events, Executive Education, and On-Demand Learning. Led by Chair Eugene Aaron WG'73, late-breaking messages are sent on important topics (health crises, finance, improved lifestyle, plus much more). Stay digital to get on board.
Second, we are teaming up with Wharton MBA Career Management on a number of their ongoing initiatives. In the meantime, for more information visit their website.
TWO NEW WGES LEADERSHIP COMMITTEE MEMBERS
Happy to announce Wharton MBAers Bob Ferguson WG'72 and Steve Garchik WG'75 have joined our Leadership Committee. Bob brings a wealth of financial expertise providing help to many businesses in the Philadelphia area. Steve is a successful commercial real estate entrepreneur in Virginia and Florida. Bob also teaches at nearby Drexel University and Steve has already provided us with two very interesting ideas.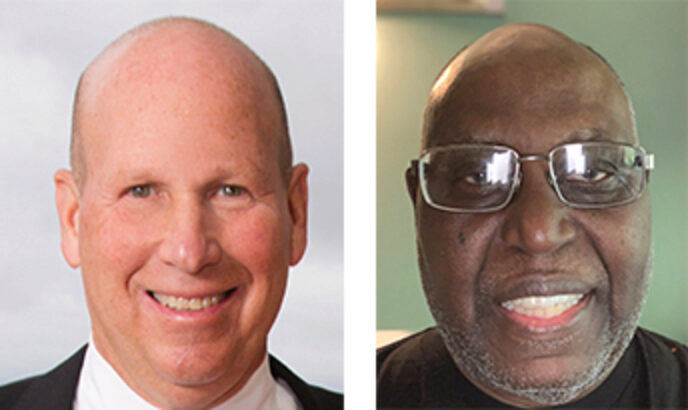 ADDITIONAL ACTIVITIES
WGES is focusing more on interesting blogs. Our latest effort, "Dedication to a Better Society" authored by Tom Vincent WG'56 is available on the Wharton Magazine website whartonmagazine.com. The article makes interesting points on taking more meaningful advantage of your current lifestyle.
The Leadership Committee is also creating the program, "Thought Influencers", which includes speakers from our ranks as they relate key world trends driving health, business, and education. Further details to come.