About Us
WHARTON GRADUATE EMERITUS SOCIETY
About Us
WHARTON GRADUATE EMERITUS SOCIETY
The Wharton Graduate Emeritus Society encourages members to continue investing their Wharton-based experience and talents to enhance the quality of life for their colleagues, community, and country.
Founded in 2003, the Wharton Graduate Emeritus Society (WGES) is the distinguished and active group of Wharton MBA alumni who graduated from the School more than forty-five years ago. WGES encourages members to continue investing their Wharton-based experience and talents to enhance the quality of life for their colleagues, community and country.
Our Society
We welcome into membership all Wharton Graduate School alumni who have celebrated their 45th Reunion and beyond.
Our Mission
Further connect and reinforce member relationships, plus those with other alumni – and those with alma mater.

Utilize and help amplify positive effects of the incredible personal and academic resources available at Wharton and Penn.
Our Methods 
Help enrich members' lives by encouraging use of this resource "treasure trove."

Call attention to our member's career contributions among our greater university society and the world at large.

Create a vehicle to promote awareness that "post career," members continue with good works thru meaningful engagement in local, national and global communities.
Carl Shaifer, former Chairman of WGES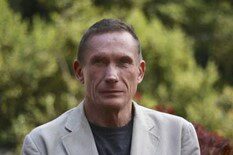 Leadership Spotlight
Russell Redenbaugh WG '69 was blinded by the explosion of a homemade rocket under construction in the family garage when he was 16, an accident in which he also lost six fingers. While still in hospital, he made a 'declaration' that he would live and be active in a sighted world, and be valuable in that world. Having stood first in his class at the University of Utah, Russell first applied to the Harvard Business School, then Stanford. Both rejected him, with HBS returning his application deposit, along with the comment that there was "no way a blind person could ever manage a program as difficult as ours." (to which Russell asks, "How did they know that?") The Wharton School made an investment – as Vice Dean Don Blankertz said when he interviewed Russell for admission, "Well, I don't know if you can make it here or not because we've never admitted a person who is blind to our school, but you're admitted anyway… if you can't make it here, you'll have to leave, like anyone else who can't do the work. You will have the same chance as any other student."
These are probably the first examples of Russell's ability to "Shift the Narrative", which became the title of his book, Shift the Narrative: A Blind Man's Vision for Rewriting the Stories That Limit Us, first published 2017, 2nd Revised Edition 2020.
After graduating with honors in the class of WG '69, and after enduring many rejections, he joined Cooke & Bieler as a Securities Analyst, later becoming a Partner and Chief Investment Officer, and staying with the firm until the late 1990s. He also served on the US Commission on Civil Rights, 1990 – 2005. After Cooke & Bieler, Russell was a management consultant with a number of high tech clients, and subsequently founded Kairos Capital Advisors, a registered investment advisor, in 2005. Now, Russell is teaming up with similarly inspiring leaders, to elevate and lift out of poverty individuals and communities with his "Shift The Narrative Foundation," a 501(c)3 nonprofit organization. The Shift The Narrative Foundation (shift-narrative.foundation)
Consistent with his commitment to "shifting the narrative" and refusing to accept the limitations accepted or assumed by others, Russell got involved in Brazilian Jiu jitsu, starting at the age of 50 – and became World Champion 3 times, fighting against sighted opponents, earned his black belt at age 65, and a red stripe above black belt at age 70. Russell's latest ambition is to experience space flight — and with his established record of success, it would be foolish to bet against him!
There are a number of inspiring YouTube videos available, featuring Russell – simply go to YouTube and do a search for "Russell Redenbaugh". I think you will be as inspired as I have been.
Leadership Committee
* asterisk = deceased
View All Committee Members

Founders

Leadership
Leadership Committee
* asterisk = deceased
View All Committee Members

Founders

Leadership
The Wharton Graduate Emeritus Society has group pages on both LinkedIn and Facebook. The purpose of these groups is to bring you current information about the School, and its students, faculty and curriculum, to bring you information on what the world is saying about Wharton, and to provide you with other information of interest to WGES members.
If you are a member of LinkedIn or Facebook you can search for "Wharton Graduate Emeritus Society" and ask to become a member of one of these groups. You could also email Rick Perkins at raperk1@gmail.com and he will invite you to become a member of one of the groups.
Sign up now, for the below social media pages that have special content just for WGES members.
Wharton Magazine
Wharton Magazine serves as an essential connection between the School and its alumni population of more than 100,000 living graduates, with stories about the people and ideas who define the global Wharton community.
Pennsylvania Gazette
The Pennsylvania Gazette is the University of Pennsylvania's alumni magazine. The magazine presents thought-provoking articles and information about the University campus along with alumni notes and comment.
Wharton Alumni Site
Wharton offers many ways to connect and engage with the School and fellow alumni. In just a few minutes, hours, or days, you can get involved!
Penn Alumni Site
The new alumni community has all of the great benefits of QuakerNet plus so much more! Log In to MyPenn. Connect with Penn Alumni. Stay in touch with your class.
Update Your MyPenn Profile
MyPenn is an online community for University of Pennsylvania alumni.
Add Class Correspondence
Find your Class Notes correspondent.
Email Us
You can submit questions, updates, photos, and more.