20th Anniversary of Wharton Graduate Emeritus Society
The only Emeritus Society among the world's leading business schools
About Us
WHARTON GRADUATE EMERITUS SOCIETY
About Us
WHARTON GRADUATE EMERITUS SOCIETY
Founded in 2003, the Wharton Graduate Emeritus Society (WGES) is the distinguished and active group of Wharton MBA alumni who graduated from the School more than forty-five years ago. WGES encourages members to continue investing their Wharton-based experience and talents to enhance the quality of life for their colleagues, community and country.
Our Society
We welcome into membership all Wharton Graduate School alumni who have celebrated their 45th Reunion and beyond.
Our Mission
Further connect and reinforce member relationships, plus those with other alumni – and those with alma mater.

Utilize and help amplify positive effects of the incredible personal and academic resources available at Wharton and Penn.
Our Methods 
Help enrich members' lives by encouraging use of this resource "treasure trove."

Call attention to our member's career contributions among our greater university society and the world at large.

Create a vehicle to promote awareness that "post career," members continue with good works thru meaningful engagement in local, national and global communities.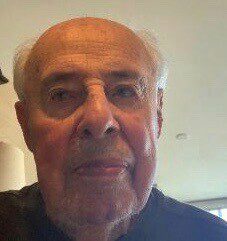 Upon graduating Penn and Wharton in 1956, Cliff pioneered the development of computers with UNIVAC, PHILCO-FORD and RCA . During the 1950s and 60s, the major companies were shaping all their computer-based systems. He then became Marketing Manager for ITT and MTIl before forming his own computer company, Target Computers, in 1989, which became the largest independent supplier of personal computers on Long Island.
In 2000, Cliff retired and moved to San Francisco, where he has been devoted to Penn and Wharton activities and became a founding member of the Wharton Graduate Emeritus Society and its Leadership Committee.
Leadership Committee
* asterisk = deceased
View All Committee Members

Founders

Leadership
Leadership Committee
* asterisk = deceased
View All Committee Members

Founders

Leadership
The Wharton Graduate Emeritus Society has group pages on both LinkedIn and Facebook. The purpose of these groups is to bring you current information about the School, and its students, faculty and curriculum as well as to bring you information on what the world is saying about Wharton, and other information of interest to WGES members.
If you are a member of LinkedIn or Facebook you can search for "Wharton Graduate Emeritus Society" and ask to become a member of one of these groups. You could also email Rick Perkins at raperk1@gmail.com and he will invite you to become a member of one of the groups.
Sign up now, for the below social media pages that have special content just for WGES members.
Wharton Magazine
Wharton Magazine serves as an essential connection between the School and its alumni population of more than 100,000 living graduates, with stories about the people and ideas who define the global Wharton community.
Pennsylvania Gazette
The Pennsylvania Gazette is the University of Pennsylvania's alumni magazine. The magazine presents thought-provoking articles and information about the University campus along with alumni notes and comment.
Wharton Alumni Site
Wharton offers many ways to connect and engage with the School and fellow alumni. In just a few minutes, hours, or days, you can get involved!
Penn Alumni Site
The new alumni community has all of the great benefits of QuakerNet plus so much more! Log In to MyPenn. Connect with Penn Alumni. Stay in touch with your class.
Update Your MyPenn Profile
MyPenn is the online directory for University of Pennsylvania alumni. Make sure your MyPenn Profile is up to date!
Add Class Correspondence
Find your Class Notes correspondent.
Email Us
You can submit questions, updates, photos, and more.