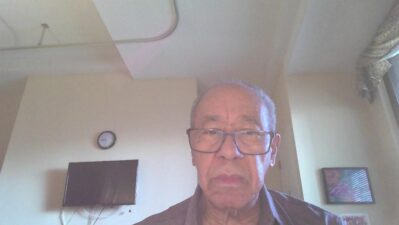 Alex Morisey in June of 1964 received a master's degree in Government Administration from the Fels Institute of Local and State Government. At that time Fels was a division of the Wharton School of the University of Pennsylvania. Alex decided that rather than work in the public sector, he wanted to work in the administration of non-profits that would be addressing some of the pressing issues of marginal people.
To this end, Alex's first job was to become the executive director of a Philadelphia public housing tenant organization.  The entire board of directors consisted of public housing tenants. His second job was an executive director of a farmworker organization based in Vineland, New Jersey. The entire board consisted of farmworkers.
In addition to these positions, he was executive director of a settlement house in Philadelphia. Also, he was director of an international Quaker organization. In that capacity he organized a international conference in the county of Honduras, Central America.
Alex served as a US diplomat in Guatemala. He was the US State Department's municipal development advisor to the Guatemala government. The last years of his career he served in various positions of the Mental Health Association of Southeastern Pennsylvania.
He has been the Board of Trustees of Wilmington of Ohio, his undergraduate school. He was on the Board of Directors of the American Friends Service Committee (AFSC)., an international Quaker organization. He was Chairman of the Personnel Committee of AFSC.
Alex is now retired and is on the Board of Directors CARIE, a senior advocacy organization in Philadelphia.
Alexander Morisey, WG64
2 Franklin Town Blvd, Unit 318
Philadelphia, PA 19103
Cell phone 267-265-5151 Land line :215-575-312