New York City
Tuesday, September 17
FEATURING ADAM GRANT
Thank you for attending!
Adam Grant
The Saul P. Steinberg Professor of Management,
Professor of Psychology
Adam is the Saul P. Steinberg Professor of Management and Professor of Psychology, and a leading expert on how we can find motivation and meaning, and live more generous and creative lives. He has been the top-rated teacher in the Wharton MBA program for five straight years, and has been recognized as one of the world's 25 most influential management thinkers and Fortune's 40 under 40. He is the New York Times bestselling author of two books that have been translated into 35 languages. Give and Take was featured in Oprah's Riveting Reads and Harvard Business Review's "Ideas that Shaped Management," and Originals is a #1 national bestseller praised by J.J. Abrams, Richard Branson, and Malcolm Gladwell. His speaking audiences range from TED to the World Economic Forum; his consulting clients include Google, the NBA, Merck, Goldman Sachs, and the U.S. Army and Navy. Adam received his B.A. from Harvard and his Ph.D. in organizational psychology from the University of Michigan, and he is a former junior Olympic springboard diver. His third book, Option B with Sheryl Sandberg, is on facing adversity and building resilience.
Jeff Raider, WG'10
Co-Founder of Harry's and Warby Parker
As co-founder of both Harry's and Warby Parker, Jeff Raider, WG'10 aims to build companies and brands that positively impact people's everyday lives, and the world more broadly. Harry's ambition is to create exceptional shaving and personal care products that better meet the needs of modern men. Prior to Harry's, Jeff co-founded Warby Parker, the transformative lifestyle brand that offers designer eyewear at a revolutionary price while leading the way for socially-conscious businesses.
Today, Jeff serves as the CEO of Harry's Labs — a newly founded organization within Harry's that leverages the skills and capabilities of the Harry's team to support exceptional entrepreneurs in building and scaling the next great CPG brands. He is also on the Board of Directors at Warby Parker.
Before starting his own companies, Jeff worked at Charlesbank Capital Partners and Bain & Company. Jeff graduated from The Johns Hopkins University with a BA in International Studies, earned a Masters in International Affairs from The Johns Hopkins School of Advanced International Studies. He also earned an MBA from Wharton Business School. Jeff currently lives in lower Manhattan with his wife and three children.
| First Name | Last Name | Class Year | Company |
| --- | --- | --- | --- |
Now, More Than Ever, the world needs Wharton.
Join us as we celebrate More Than Ever, Wharton's campaign, and hear from star Wharton professors and executives on the latest issues in business. Each event offers opportunities for networking with industry thought leaders, alumni, and faculty during an informal, friendly reception. 
#MoreThanEver
6:00 PM – 7:00 PM
Welcome 

Reception
7:00 PM – 8:00 PM
Program
8:00 PM – 9:00 PM
Networking and Reception
Landmark on the Park
160 Central Park West, New York, NY 10023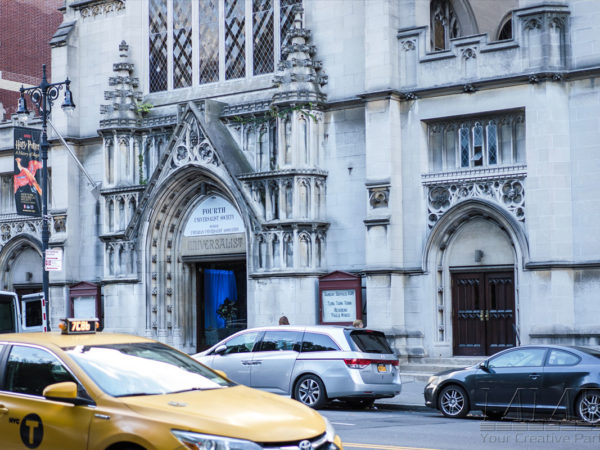 The world and its complex challenges require innovative solutions. More than ever, Wharton is positioned to meet these challenges head on.
This campaign will bolster the people, the research, the partnerships, the education, and the spaces that spark great ideas and bring them to global scale.
Join us.