Wharton believes in lifelong career support. Our alumni have access to services such as resume review, interview preparation, career assessments, and more. Career resources are available to MBA alumni through Wharton MBA Career Management and to Undergraduate alumni through Penn Career Services.
Wharton believes in lifelong career resources. We offer an array of best-in-class tools and personalized career advising to support various stages of career development.

2  complimentary career advising sessions a year

4000 + JOBS POSTED TO THE MBA ALUMNI JOB BOARD IN 2022

12 new compensation negotiation, onboarding and great on the job resources.


Over 80 online resources for expanding your skillset

Over 1200 MBA alumni across 15 industries participating in the Board of Directors Resume Book
Undergraduate Career Resources
From help with graduate school applications to live online career support, here are the most popular career resources available to Penn undergraduate alumni.

CAREER ADVISING
APPOINTMENTS

PENN CAREER SERVICES
CHAT BOT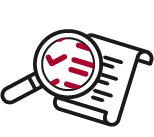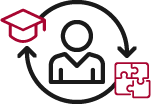 GRADUATE AND PROFESSIONAL
SCHOOL ADVISING
Find a club near you
Reconnect with Wharton alumni in your area or affinity.
Find an event near you
Attend an event exclusively for Wharton alumni.
Update your information
Stay up to date on MyPenn.
Volunteer for Reunion
Join many alumni who volunteer to create a memorable weekend.
Donate to The Wharton Fund
Invest in the School's future.
Lifelong Learning
Learn. Empower. Innovate.