Nicolette Omoile, WG'19
Fellowship Recipient
"This fellowship changed the trajectory of my life and the opportunities available to my family. I have been introduced to a world and community that I didn't even realize existed. My Wharton experience will help me achieve the life I want and allow me to be a strong contributor to the world I want to see."
Jandro Riveron, WG'19
Recipient of the David Wassong Endowed Fellowship
"Wharton has been the single most transformative experience of my life.This fellowship allowed me to focus on every aspect of the Wharton experience, which has so much to offer, while having to worry less about how to finance it."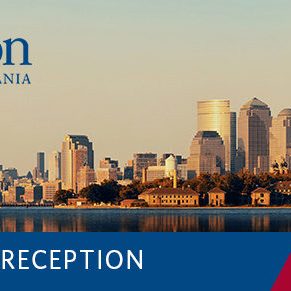 Claud Ayaquil, WG'20
Recipient of the Penn Wharton Club of the Philippines MBA Fellowship
"My parents had been very encouraging of my pursuit of a Wharton MBA. However, the financial investment required for an MBA posed a challenge. It meant one less person contributing to our household income. I am very grateful for the assistance this fellowship provides."
Help students choose Wharton.
Making competitive fellowship offers during the admissions process is critical to engaging the students most likely to thrive at Wharton — and make an impact in the world. Fellowships send a signal to prospective students that Wharton is invested in their success.
However, current support only covers a fraction of tuition. By establishing a fellowship, you will help Wharton bring the best and brightest to campus, where they can learn from leading faculty, build analytical skills, and develop entrepreneurial thinking. You will build a diverse pool of business leaders and empower them to realize their full potential.
Nicolette Omoile, WG'19
Fellowship Recipient
"This fellowship changed the trajectory of my life and the opportunities available to my family. I have been introduced to a world and community that I didn't even realize existed. My Wharton experience will help me achieve the life I want and allow me to be a strong contributor to the world I want to see."
Empower students to thrive.
Fellowship students are up-and-coming leaders. They constantly challenge themselves and their peers in the classroom. But the MBA experience at Wharton is much more than coursework. Wharton opens path-altering opportunities for students to gain hands-on, immersive experience in the business world.
The cost of these programs goes beyond tuition and fees. Student experience fellowships fill the gap. You will ensure students have the financial support they need to take full advantage of the opportunities Wharton offers – within and beyond the classroom.
Jandro Riveron, WG'19
Recipient of the David Wassong Endowed Fellowship
"Wharton has been the single most transformative experience of my life.This fellowship allowed me to focus on every aspect of the Wharton experience, which has so much to offer, while having to worry less about how to finance it."
Leave a lasting legacy.
Wharton makes a difference – not just in the lives of students, but also in the companies and organizations they go on to lead. Alumni turn great ideas into results that matter, creating value in communities near and far. By investing in future business leaders, you will empower them to create an impact that endures long after graduation.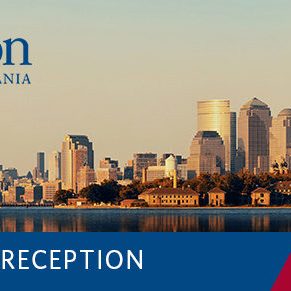 Claud Ayaquil, WG'20
Recipient of the Penn Wharton Club of the Philippines MBA Fellowship
"My parents had been very encouraging of my pursuit of a Wharton MBA. However, the financial investment required for an MBA posed a challenge. It meant one less person contributing to our household income. I am very grateful for the assistance this fellowship provides."
WHARTON MBA CLASS OF 2020
*Students of African-American, Asian-American, Hispanic-American, Native-American/Alaska Native, Native Hawaiian descent, and multiethnic backgrounds.
First Year Tuition and Cost Breakdown, 2019-20
PERSONAL, HEALTH, AND OTHER EXPENSES
First Year Tuition and Cost Breakdown, 2019-20
PERSONAL, HEALTH, AND OTHER EXPENSES