Learn. Empower. Innovate.
Lifelong Learning serves Wharton alumni throughout their professional lives with
extraordinary resources—online, on-campus, and in regions worldwide.
Spring 2023 Alumni Course: Executive Presence and Influence: Persuasive Leadership Development (Wharton Alumni Edition)
About this Course:
This course provides the necessary tools to develop executive presence into meaningful influence. By the end of this course, you will be able to understand what makes leaders successful, strategically analyze and deploy communications strategies, and make the most of networking opportunities to help you achieve your professional goals.
Professors:
Michael Useem, Faculty Director of the Leadership Center and McNulty Leadership Program at the Wharton School and author of several books, including The Leadership Moment, Leading Up, The Leader's Checklist, and The Edge: How Ten CEOs Learned to Lead.
Cade Massey, Practice Professor in the Wharton School's Operations, Information and Decisions Department; Faculty Co-Director, Wharton People Analytics
Professors Mike Useem and Cade Massey will offer two, live Q&A sessions:
Thursday, February 23 from 10-11 am (EST)

Thursday, March 30 from 12-1 pm (EST)
More Details: 
Information about the live Q&A sessions will be sent to course participants.

After you register, you will receive an email within 1-3 business days that explains how to access the course materials. Since the course is 100% virtual and self-paced. Registration will remain an option until February 27, 2023. 

Course Materials Available:
January 30 – April 7, 2023

Registration Deadline
February 27, 2023

Program Format:
100% online, self-paced

Registration Fee:
$25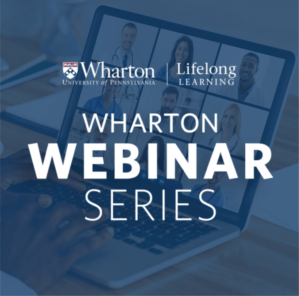 Wharton Webinars bring the latest research directly to you! Watch these hour-long presentations delivered by Wharton faculty on your desktop or mobile device, either live or on demand.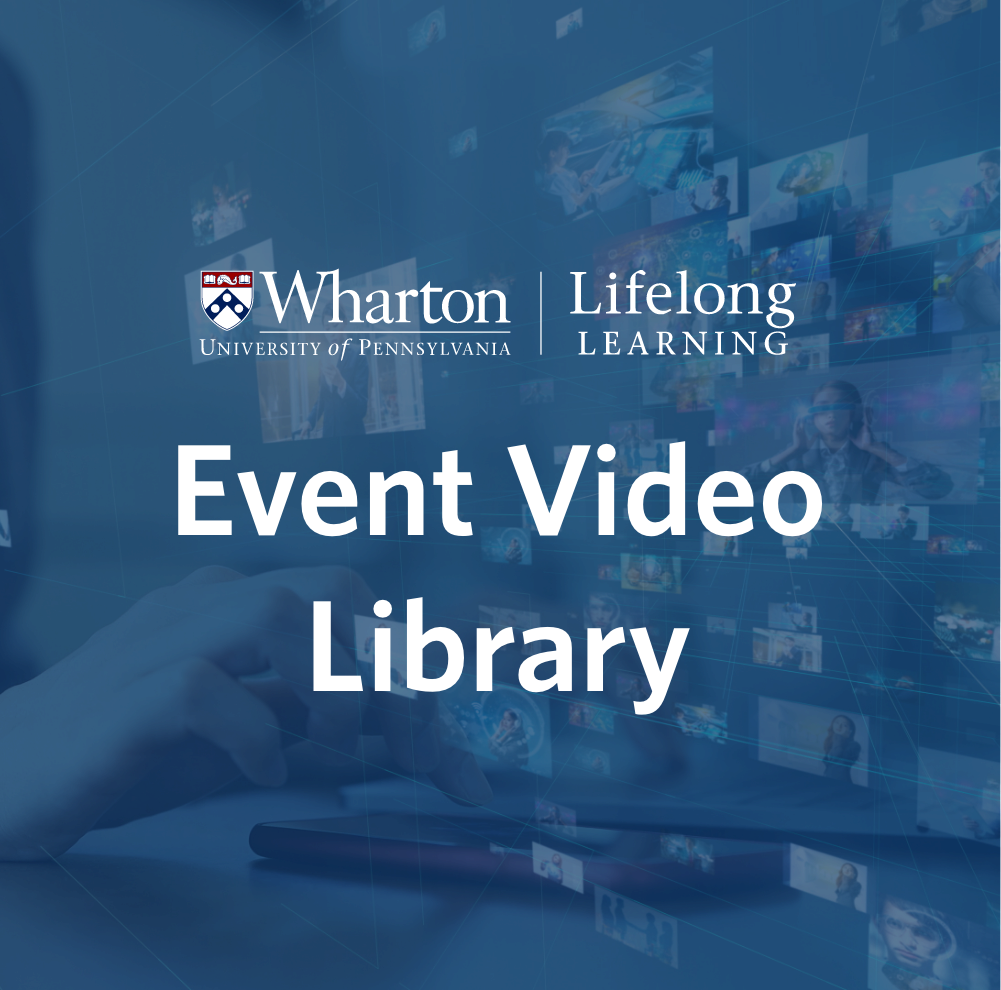 The Event Video Library, offers one-stop access to alumni event recordings, from webinars to other virtual and in-person events. Watch these videos on your desktop or mobile device — all exclusively available to Wharton alumni.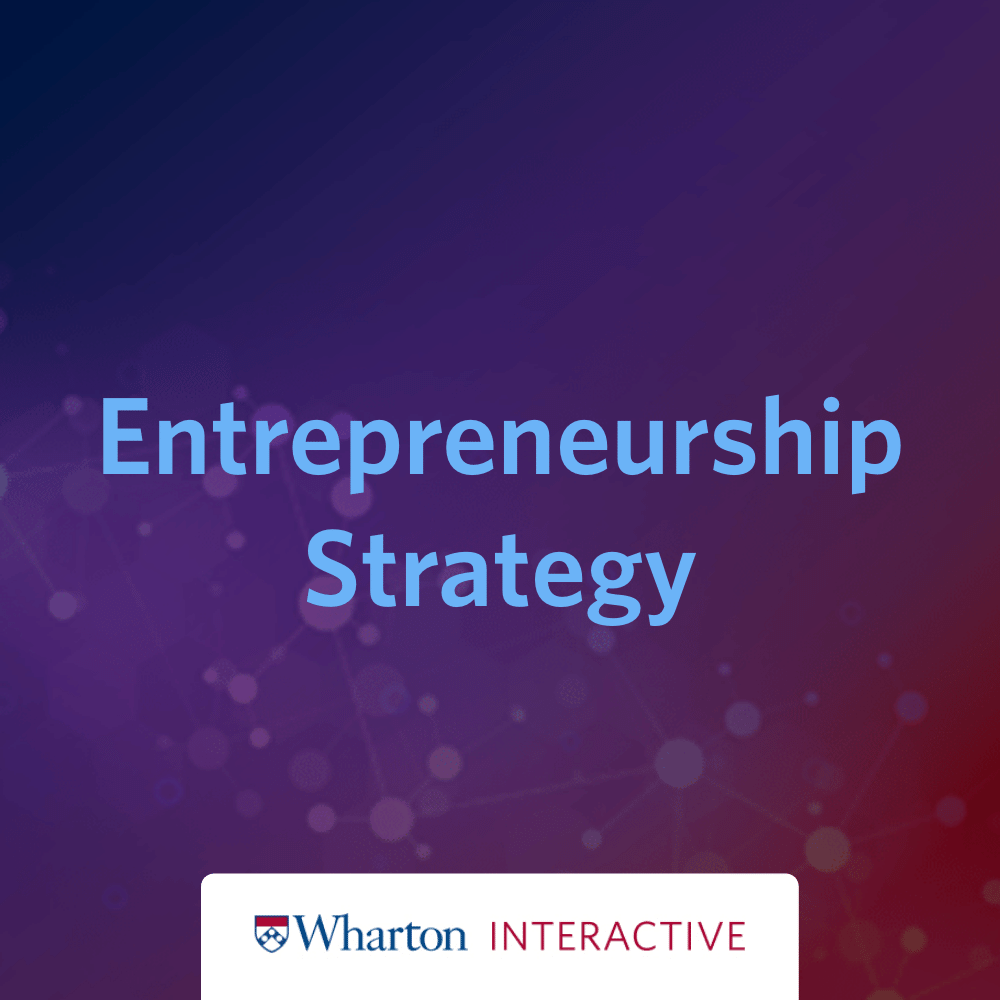 Wharton Interactive draws on simulations, games, and the latest pedagogical research to create cutting edge learning experiences that are designed to transform and democratize education.
Wharton alumni have access to an exclusive 50 percent discount on Entrepreneurship Strategy Course offerings. For more information, email lifelonglearning@wharton.upenn.edu
Play Blue Sky Ventures, a free, on-demand Alternate Reality Course that will help you learn to think like a successful entrepreneur in a short, 60-90 minute, game.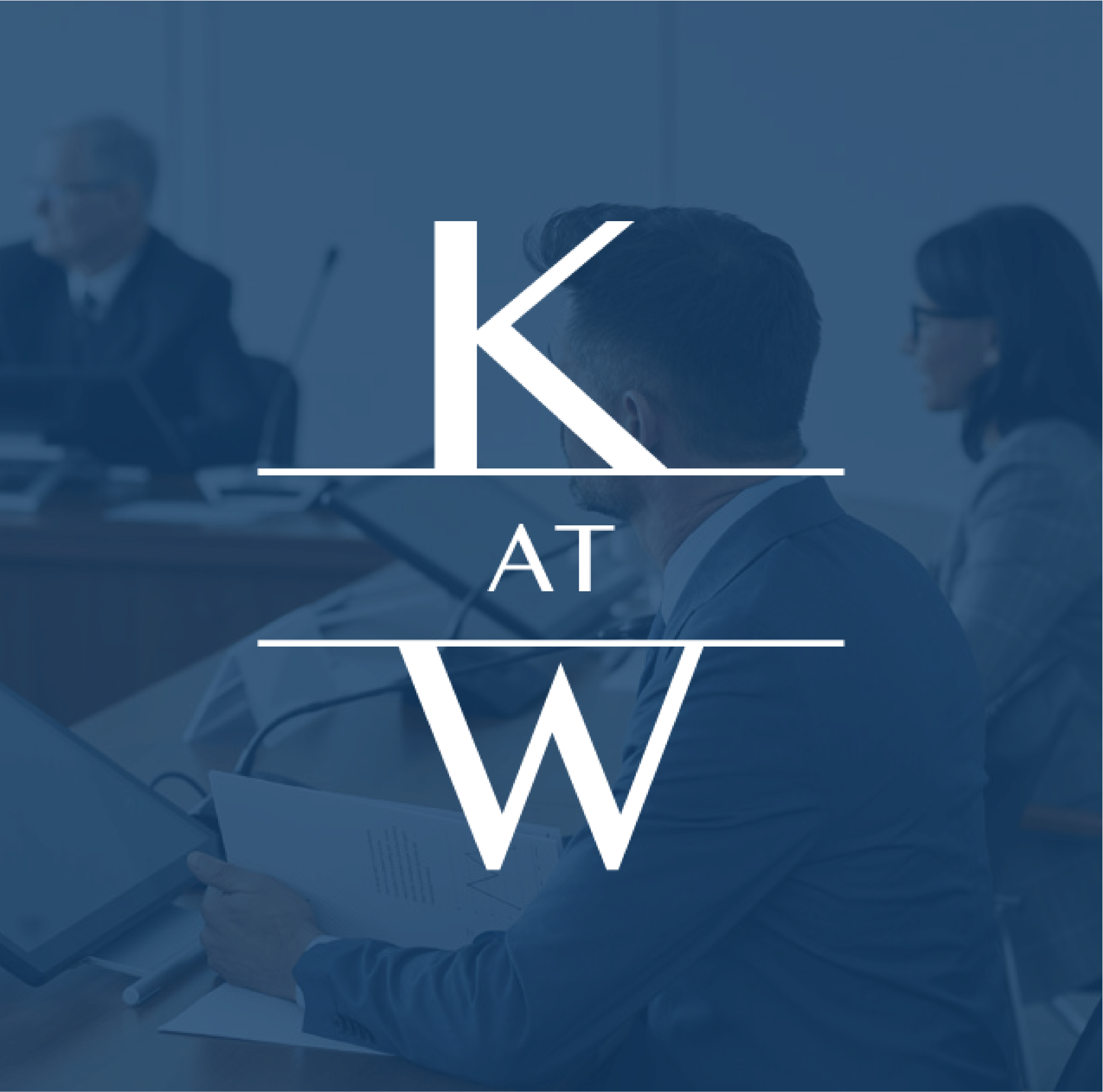 Knowledge at Wharton, the school's online business journal, provides free access to analysis of current trends, interviews with industry leaders and Wharton faculty, a database of more than 6,300 articles and research abstracts, and more.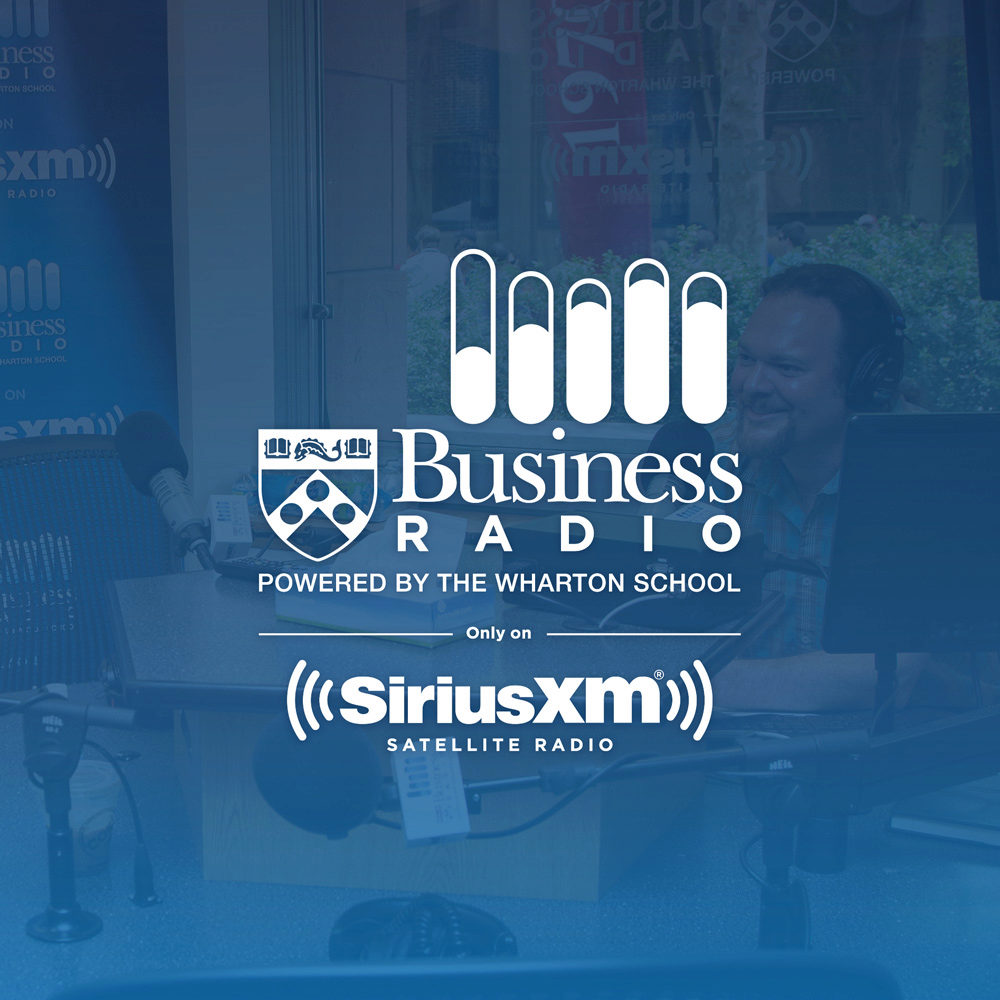 Business Radio powered by the Wharton School is an exclusive 24/7 channel featuring world-renowned professors and alumni as weekly guests, plus executives, innovators, and other experts.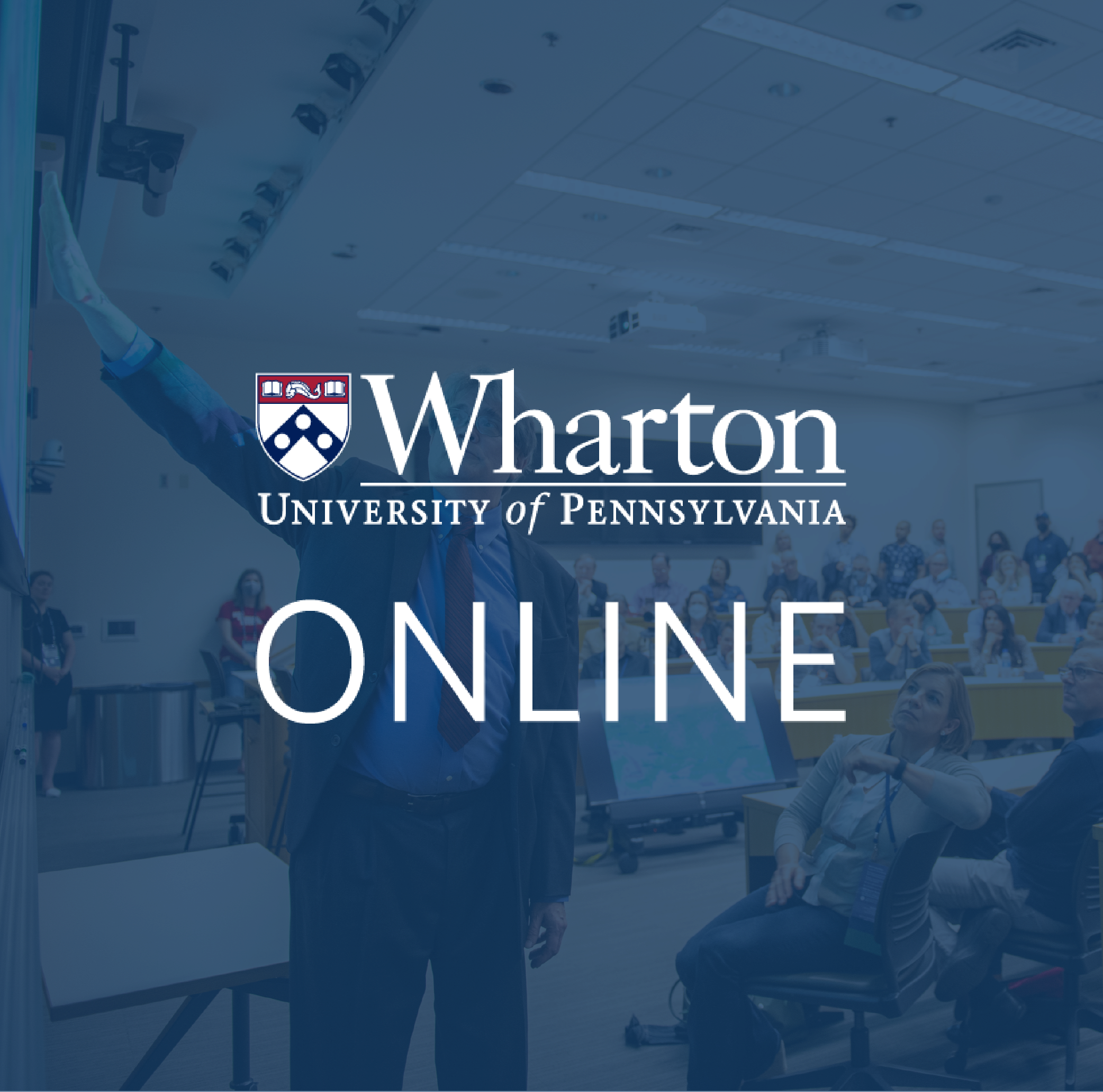 Wharton Online offers courses available to anyone, around the world, and provides accessible and meaningful online learning experiences on the hottest topics in business today. Wharton alumni have access to an exclusive 25 percent discount on all Wharton Online courses. For more information and discount codes, email lifelonglearning@wharton.upenn.edu.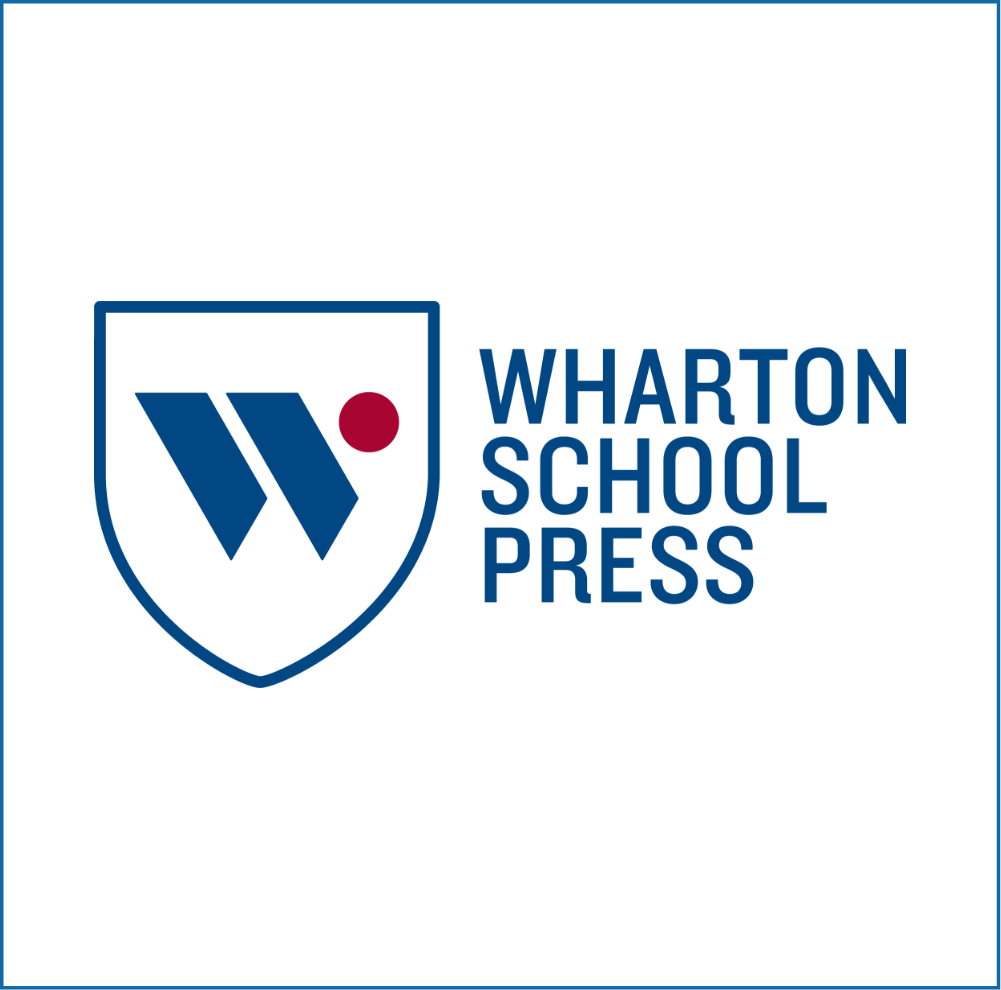 Wharton School Press, inspires bold thinking within the global business community. Topics include management and strategy, innovation and entrepreneurship, finance, social responsibility, and more. Formats include eBooks and print books.
Experiences and Conferences
Wharton Women's Circles
Experience
A School-facilitated program aimed at cultivating meaningful connections among alumnae. Applications for Circles open every Fall for specific regions.
Open Houses in the Fall
Global and On-Campus Events
Wharton Global Forums
Respond to the global dynamics of markets, showcasing prominent topics and creating opportunities to give you a competitive edge in business. Held in regions around the world, the Forums bring together leaders from business and government along with Wharton faculty and alumni to explore the issues facing global business.
Wharton MBA and MBA for Executives Reunions
Reconnect with classmates, rekindle memories, and relive the energy of taking classes with professors who inspire you and help you see the world differently. Combine enrichment with entertainment for the whole family in one amazing weekend.
Scale School
If you are an entrepreneur looking to move beyond your initial product-market fit to build a larger and more profitable enterprise, Scale School is for you. Hear from expert Wharton faculty and alumni entrepreneurs offering solutions to critical challenges like finding new customers, growing your workforce, managing supply chains, and navigating complex regulations as you scale your business.
Wharton Executive Education
Wharton Executive Education immerses business leaders in new ways of thinking to positively impact careers, organizations, and industries. Each year, more than 10,000 executives from around the world make Wharton their choice for executive education.
A COMMITMENT TO ALUMNI
All Wharton alumni receive a 25 percent discount on open-enrollment programs. Learn about the Seven Year Promise.