What is Wharton Alumni Welcome?
The Wharton Alumni Welcome (WAW) program offers alumni the opportunity to connect with MBA students, allowing them to see the scope and support of Wharton's global network.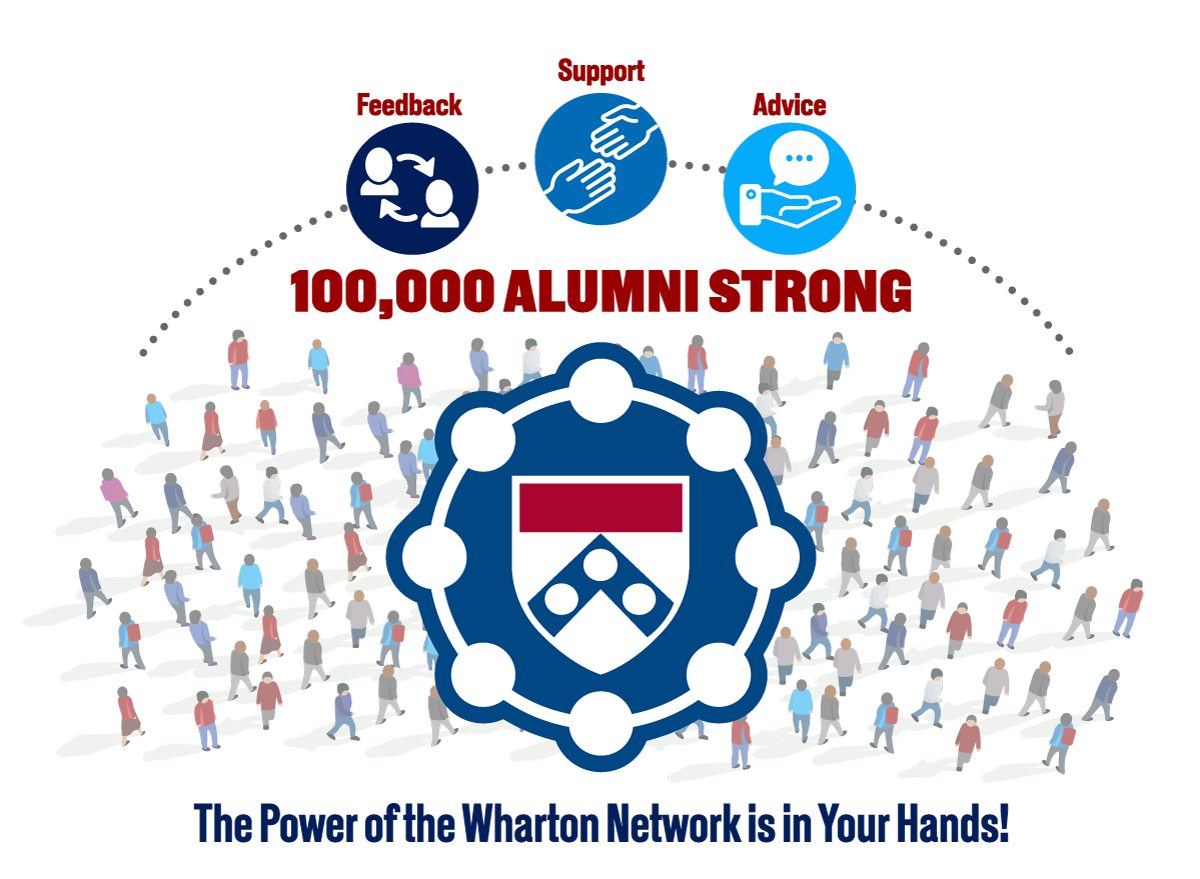 Student & Volunteer Welcome
Alumni volunteers will be "paired" with a current first-year MBA student. They will then be connected to their student "match" to chat over video conference, phone, or email. The meeting format/frequency is at the volunteer's discretion and  gives current students a chance to learn from Wharton's talented network of alumni.