Frequently Asked Questions
Why is it important to support The Wharton Fund?
The Wharton Fund provides a valuable, consistent stream of resources that alleviate operating costs and the transferring of those costs to current students. It also helps the School plan for the future.
How is Wharton Fund support used?
The Wharton Fund advances every aspect of Wharton's mission and operation, with investment that touches programs like the Semester in San Francisco and Global Modular Courses, facility upgrades at 2401 Walnut and new facilities like the Wharton Academic Research Building (WARB), and influential faculty research in areas like neuroscience. In fact, everything Wharton does The Wharton Fund supports.
What is the Benjamin Franklin Society?
The Benjamin Franklin Society is the University's leadership unrestricted annual giving group. Leadership giving to The Wharton Fund starts at $2,500 (with an exemption for recent graduates, 0-4 years out, at $1,000). Philanthropy at this level has been fundamental to the School since the founding gift from Joseph Wharton in 1881. Visit Wharton's Benjamin Franklin Society website to learn more about its importance, impact, and levels of giving.

The Benjamin Franklin Society at the Wharton School recognizes donors at the following levels:
Dean's Circle:$100,000 and above
Anvil Society:$50,000-$99,999
Joseph Wharton Society:$25,000-$49,999
Founder:$10,000-$24,999
Fellow:$5,000-$9,999
Associate:$2,500-$4,999
Young Franklin Society:$1,000-$2,499
0 to 4 years after graduation
Who benefits from gifts to The Wharton Fund?
All of Wharton benefits from your generosity. Every Wharton student—graduate and undergraduate—benefits from resources The Wharton Fund provides, as do all Wharton faculty. Gifts to The Wharton Fund truly have a global reach, supporting Wharton's campuses in Philadelphia and San Francisco, international research and education opportunities, and the dissemination of Wharton's thought leadership across the business landscape.
Tax Info
Wharton's tax ID is #23-1352685
Who Should I Make Checks To?
Please make all checks payable to the Trustees of the University of Pennsylvania.
Why do gifts of all sizes matter?
The power of The Wharton Fund lies in the energy of participation, and gifts at every level—from $100 to $100,000—are valuable contributions to its success. This collective abundance creates energy that moves the School forward by helping The Wharton Fund reach its goals. High levels of participation in unrestricted giving is a key indicator of the strength and health of an institution.
Why is unrestricted giving important?
While endowed gifts are important, unrestricted funds—funds Wharton can use when and where the School needs most—are vital. The Wharton Fund allows the administration to respond to immediate needs and opportunities that may arise and continually builds the School's financial foundation. It provides the broadest possible base for alumni and friends of the School to participate in supporting Wharton.
Why did I receive a request for support from another University of Pennsylvania school or center as well as a request from The Wharton Fund?
If you hold multiple academic degrees or have an affiliation with other schools or centers at the University, you might receive solicitations for their respective annual funds, programs or other initiatives. Each school and center funds its own operating budget.
How will my gift to Wharton also benefit the University?
As a school of The University of Pennsylvania, the Wharton School is a valuable partner within the University. Wharton is recognized as an engine for creating leaders who will change the world and that is a mission and vision supported by the University. But when you donate to The Wharton Fund, your gift is dedicated expressly to the needs of the Wharton School.
I am giving from outside the U.S., how can I give?
If you live outside the United States and are considering a gift to Wharton, please visit Penn's Giving from Outside the U.S. website. If you are a taxpayer in one of the following areas, please visit our country-specific giving pages before making your gift.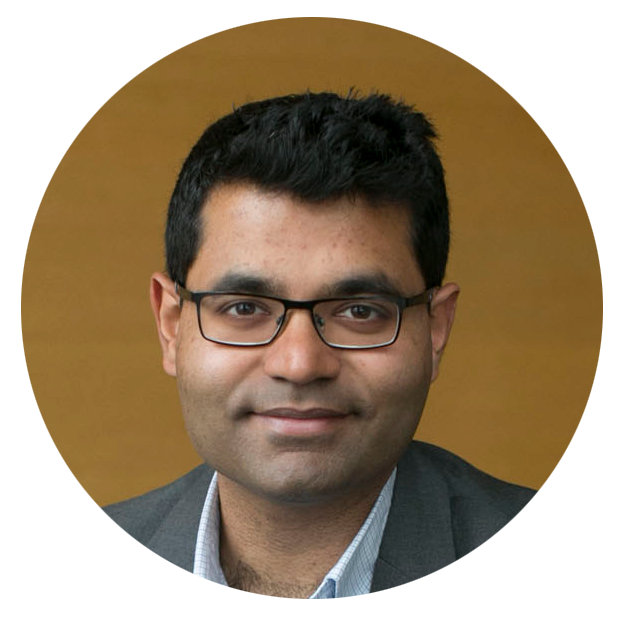 "By donating to the Wharton Fund, not only are you paying forward the incredible experiences we've all had here as generations have done before us, but you're also helping ensure that Wharton continues to be recognized as a top business school capable of offering a wealth of exciting programming for its students, which is crucial to preserving the Wharton Brand for us all after we graduate."

Viraj Patel, WG'17
Ways to Give
Can't find what you're looking for? Contact The Wharton Fund at +1.215.898.7868 or whartonfund@wharton.upenn.edu
The University's fiscal year is July 1 - June 30. Penn's Tax ID/EIN is 23-1352685.