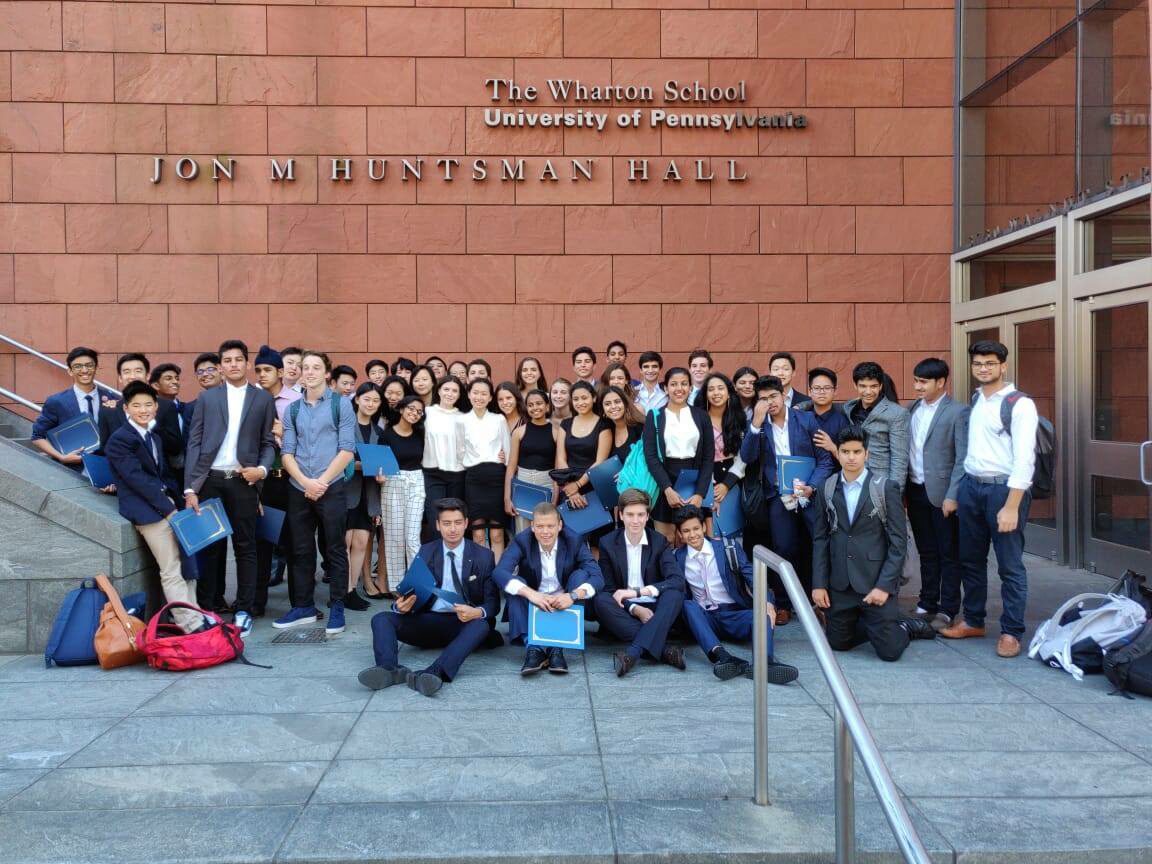 The Wharton Global Youth Program, targeted at high school students and their teachers, mobilizes the full depth and breadth of the Wharton School's capacity to educate, inform, and inspire.
"The Global Youth Program is our platform for talking to high school students about the world of business and encouraging them to express opinions and ideas," said Eli Lesser, executive director of the program. "And it is a way for the Wharton School to engage with students and their teachers in classrooms around the world."
Supported in part by donations to The Wharton Fund, the program advances the knowledge and skills of thousands of pre-collegiate students and their educators by organizing international investment competitions, facilitating summer programs, hosting interactive academic opportunities, and publishing an online business journal written especially for high school audiences.
Through the investment competition, students explore the world of stocks and trading via competing teams. Yet the teams don't simply grow portfolios to succeed. Winners are selected on the strength and expression of team investment strategies that tap into students' creativity and teach them critical thinking skills. Both students and advisors have access to learning materials throughout the competition to build their financial knowledge.
For educators, the Global Youth Program provides free lesson plans and toolkits that elevate core curricula in all areas of business and finance. One recent toolkit delivers plans and exercises for improving students' storytelling skills, underscoring that storytelling is a powerful way to develop character and confidence, as well as an essential business tool for building a company's image and brand.
Get involved: Lesser is encouraging Wharton alumni to connect with the Global Youth Program. "I'm looking for alumni who can engage local school districts and help us bring Wharton to students and into high school classrooms," he said. "Corporate sponsors are also welcome to join in."
He added that the program's goal is to provide high school students and educators who may not go on to become Wharton graduates with a Wharton-caliber experience, as well as a deeper understanding of business and personal finance. The program also speaks to the Wharton School's commitment to helping create tomorrow's global business leaders.
Alumni can learn more about the Wharton Global Youth Program by contacting morethanever@wharton.upenn.edu.