The enduring impact of providing financial support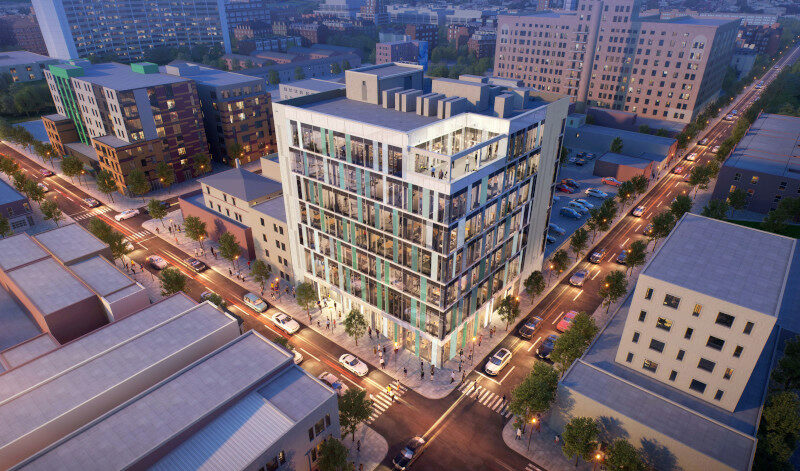 A bird's eye view shows a façade of concrete and translucent green glass that hints at the wealth of resources inside Tangen Hall, the University's cutting-edge building that will bring together aspiring entrepreneurs when it opens in fall of 2020.
As you move through the doors, a spacious and open foyer serves as the gateway for one of the largest hubs of its kind on any college campus.
The 3D flythrough animation of Tangen Hall is the clearest picture yet of what this building has in store for students:
Multiple fabrication labs and studios
A digital realization lab
An electronics and mechatronics lab
A virtual reality cave
An integrated product design studio
The approximately 70,000 square feet of space is set to house Penn's many signature entrepreneurship programs, creating a physically connected ecosystem of innovation:
Venture Lab
Goergen Entrepreneurial Management Program
Weiss Tech House
Sol C. Snider Entrepreneurial Research Center
Master's level Integrated Product Design Program
Additional signature programs to be housed in the building include the Jay H. Baker Retailing Center, Joshua J. Harris Alternative Investments Program, and the Stevens Center for Innovation in Finance.
Explore Tangen Hall and learn more about this signature building.
Read more about entrepreneurship and innovation at Wharton, and learn about opportunities to support Tangen Hall by emailing morethanever@wharton.upenn.edu.