WCAI ANALYTICS ACCELERATOR CHALLENGE WRAP-UP
In just one month, the Wharton Customer Analytics Initiative delivered experiential learning opportunities to students and customized data solutions to businesses through the pilot Analytics Accelerator Challenge.
---
Wharton Customer Analytics Initiative's mission has always been to bridge the gap between academia and industry. This fall, Wharton Marketing Professors and WCAI Co-Directors Eric Bradlow and Raghu Iyengar wanted to find a way to engage more deeply with companies while giving students learning opportunities with real-world data and business contexts using a "learning by doing" approach. And they wanted to do it in one month.
The WCAI Analytics Accelerator Challenge emerged from this goal.
This pilot program invited organizations from all sectors — including non-profits and startups — to apply with a specific marketing analytics problem that could be solved with either data strategy, data collection, or data analysis.  After a one-month engagement, selected companies would have a data analytics solution developed by student teams, guided closely by Wharton faculty members. Given the constricting timeframe, the Initiative needed companies to be as specific as possible to ensure that when considering student applicants, they possess the appropriate skill sets and backgrounds that would match well with the selected data problems.

Though there was no monetary cost to apply to the challenge, WCAI required companies to have one point person committed to the project for approximately 10 hours a week for four weeks. This point person would also be required to travel to Philadelphia for the Analytics Accelerator Summit–an event designed to give student teams a stage to present their solutions in person.
Selected companies included Coqovins, Clientivity.com, Madison Reed, and URBN, Inc. For more information about their projects, click here.
Once the companies and students were matched, WCAI assigned faculty and staff liaisons to each team. Though WCAI recommended student teams meet at a minimum once per week to discuss the project, everyone involved invested far more time to make the Accelerator a success. Faculty members not only attended weekly project meetings, they answered emails, made time for additional student meetings, helped their team with any technical aspects, and reviewed drafts of presentations. Meanwhile, WCAI staff provided additional project management support to students.
On the student side, groups divided responsibilities to help spread the heavy workload across the team – assigning each other roles such as client communication, project manager, or presenter. It was a big project to tackle, but the experience was worth it according to Bryan Lee WG'19 and the designated student project manager on Team Coqovins, "I know that, down the line, I would like to be in a position where I can be either an external or internal consultant helping companies really think about these problems like, 'we have all this data, what can we do with it?' and this experience with the Analytics Accelerator is really the perfect avenue to get real-life practice."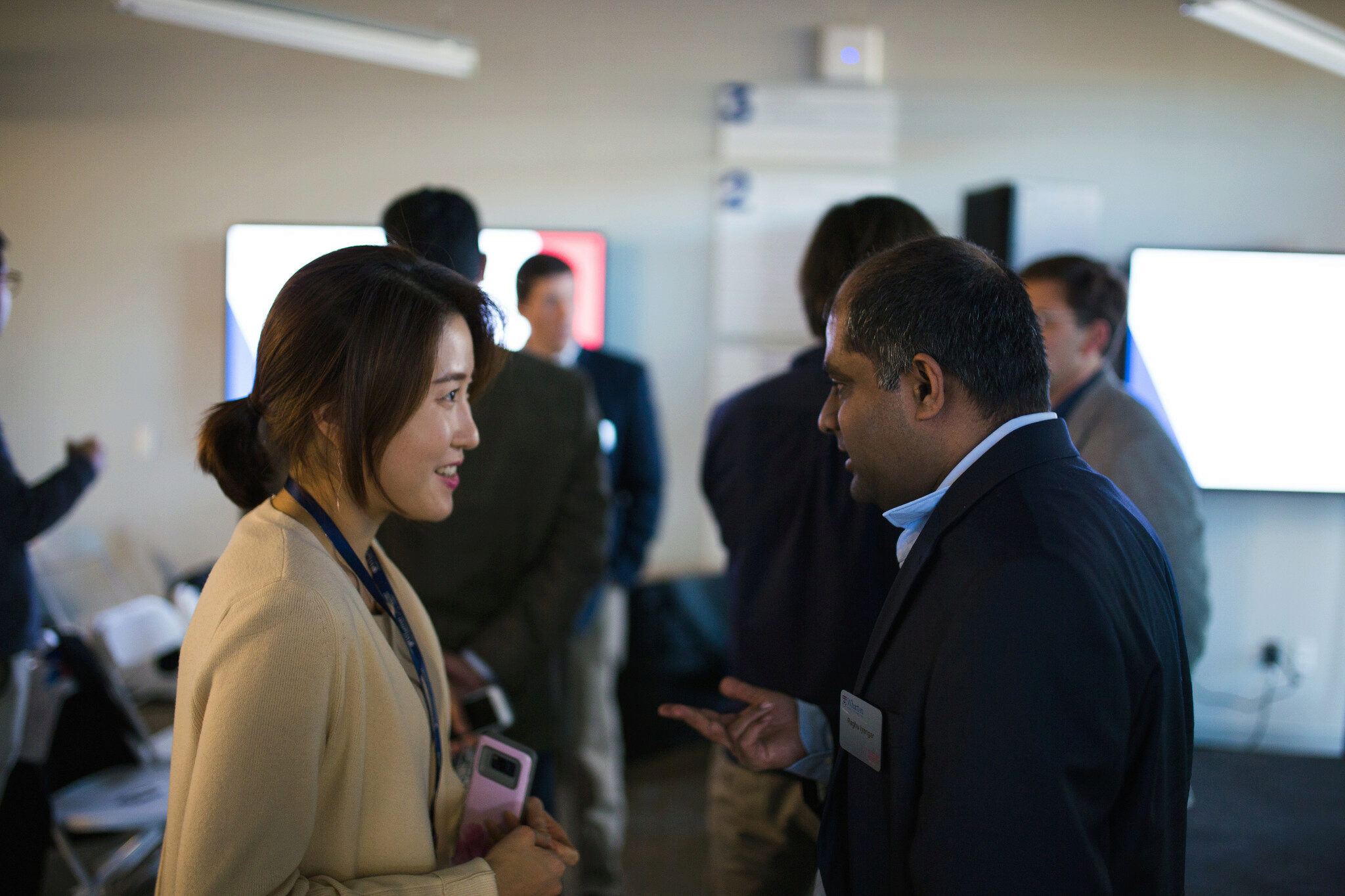 "They were dedicated to putting in a ton of hours. All of them were very professional."
Jon Allen, COO of Clientivity.com, lauds his student team by saying, "It wasn't just weekly meetings. They were calling and texting me multiple times per week. There was one time, I remember, I took a conference call at 8:30 or 9:30 PM LA time, and the team was three hours ahead of me. They were dedicated to putting in a ton of hours. All of them were very professional."
At the culminating Analytics Accelerator Summit on November 17, 2017, the student teams presented their solutions and findings in a private 90-minute meeting between company representatives, faculty members and students. Presentations included a thorough analysis of each company's data problem, the proposed solutions and recommendations for next steps or further work. Students then handed over any cleaned data files, project reports, and usable code back to the companies.
Following student presentations, the Summit provided a complimentary afternoon of analytics content for a wider audience, intended to give attendees tools and resources to take their analytics practices to the next level. Programming included brief public versions of the student presentations; academic lightning talks from Wharton professors; and an industry-led panel discussion about how to be a data-driven business. The event ended with structured networking that allowed attendees to sign up for a timeslot with local vendors and other resources to discuss their data challenges.
The entire Analytics Accelerator Challenge and Summit have already proven to be a huge success for companies and students, and WCAI intends to improve upon the inaugural program for a second round next Fall.