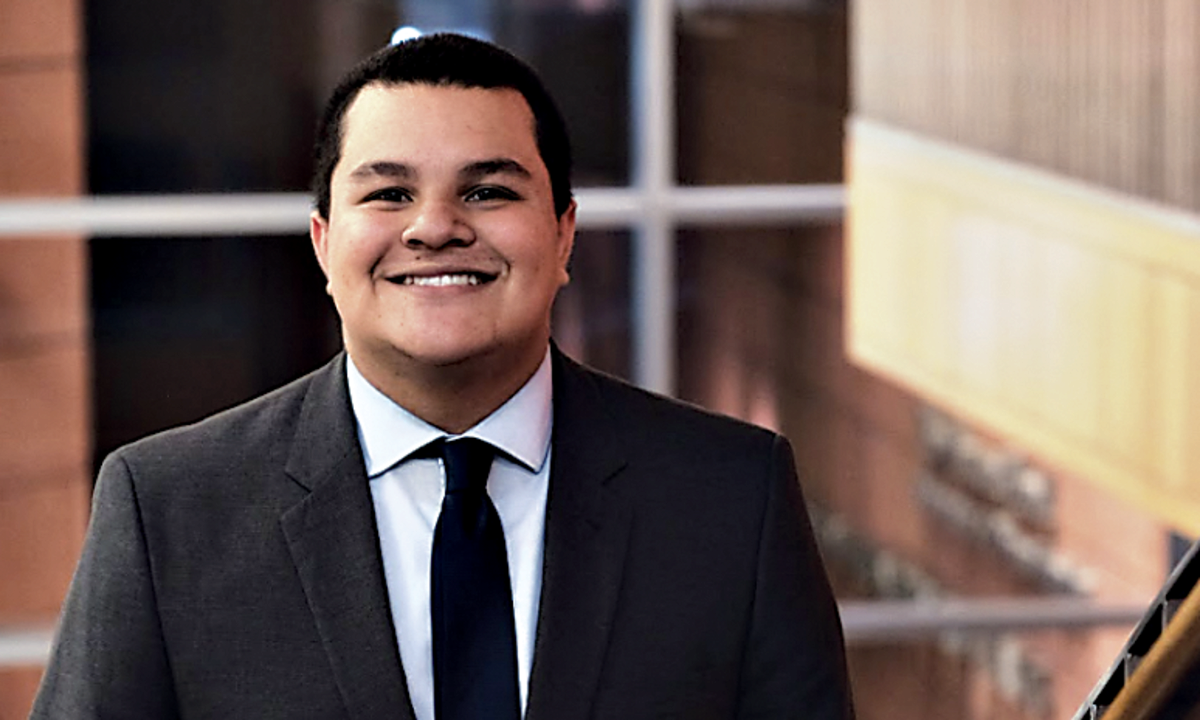 How scholarships give students access to opportunity — and data
Undergraduate financial aid has been one of Penn's highest priorities during the tenure of President Amy Gutmann; it is one of Wharton's most important fundraising goals for the More Than Ever campaign. Financial aid has a lasting effect, changing possibilities for students that endure for generations. Their stories illustrate that impact.
San Andres, Colombia-born and Miami-raised Ernesto Rosales, W'19, majors in finance, marketing, and management. He is president of the Wharton Undergraduate Finance Club and chair of the Cipactli Latino Honor Society, and plans to work in consulting, followed by policy in the long term.
"This past year taught me to truly believe in my accomplishments and build off of previous experiences," said Ernesto. "It made me realize how lucky I am to receive a Wharton education. I am so grateful to the generous donors who contributed to my financial aid."
Navigating opportunity: Through internships at Wells Fargo and Facebook, Ernesto analyzed granular data to improve financial forecasting. He encountered the entertainment industry in Los Angeles through a Wharton Industry Exploration Program, learning that this space needs both analytical and creative thinkers.
Leadership: Through the student-run Financial Literacy Community Project (FLCP), Ernesto teaches Philadelphia public high school students financial basics such as credit, budgets, and tax.
"I organized a field trip to Penn for my FLCP students," said Ernesto. "Attending Wharton can be a difficult transition for low-income students — it was great for them to see campus and meet alumni from their high school who have succeeded here."
Make an Impact:
Financial Aid for Undergraduates: Learn how More Than Ever supports students like Ernesto through named scholarships.