The Wharton Academic Research Building takes shape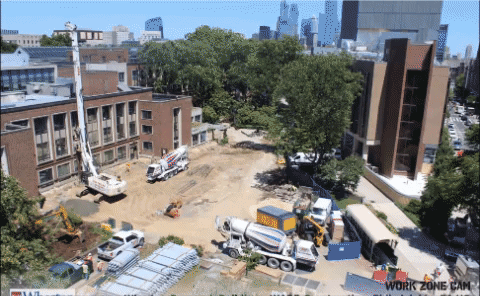 Wharton has taken full advantage of the summer months when most students are off campus to make progress on the new Wharton Academic Research Building (WARB).
Last month during an informal ceremony, workers raised the final of 1,446 pieces of structural steel supporting the new building at 37th and Spruce Streets. Members of the campus community celebrated this milestone by leaving their signatures on the I-beam.
It brought the building one step closer to its September 2020 completion date. When WARB is finished, it will be a glittering, modern gateway to Locust Walk and open-air plaza on 37th street.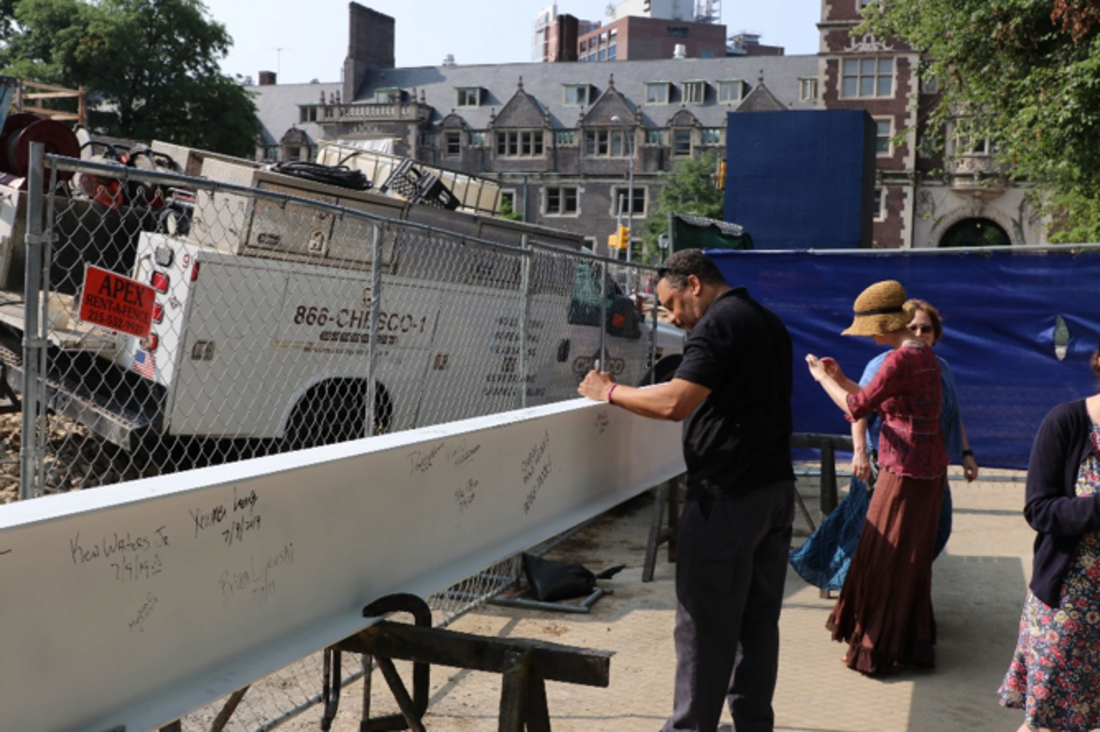 FAST FACTS ABOUT
WARB
2,500 cubic yards of structural concrete
467 tons of structural steel
1,446 pieces of structural steel
12,582 bolts
140 interior graphic glass wall panels
Analytical hub: WARB will be a cutting-edge research and education center that provides much-needed space for students and faculty. One of its primary functions is galvanizing the many programs that comprise Analytics at Wharton, the School's new initiative powered by a transformative campaign gift.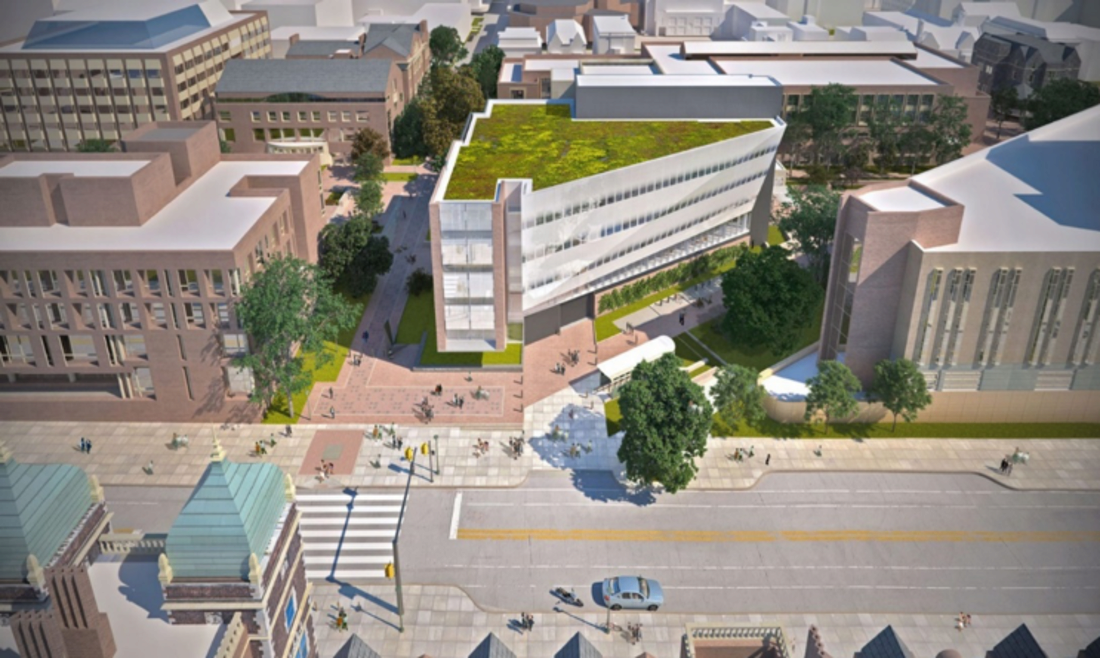 Conceived for modern learning: The building has been designed with active learning and flexibility in mind. Glass, cantilevered corridors extending over Woodland Walk will contain common areas for students with individual workspaces and writable, dry-erase walls.
Two of its classrooms foster active-learning and are designed to accommodate lectures, project-based teams, and everything in between. There will be four seminar rooms providing space for student and faculty meetings, and student teams will have 10 new group study rooms available to reserve.
The More Than Ever campaign is a key driver of Wharton's investment in its campus and students, enabling the School to supply critical space for innovation, research, and collaboration.