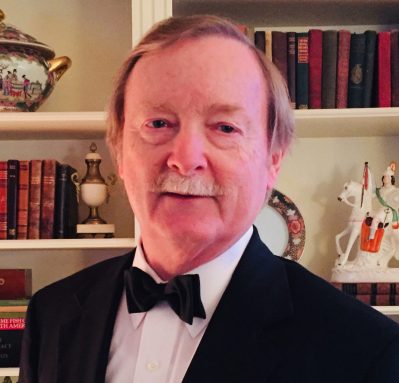 McClain Gordon graduated from Vanderbilt University with a major in Economics. While there, he was elected President of the Vanderbilt Investment Club.
After graduation, he went straight to Wharton, earning an MBA in Finance.
McClain worked in the trucking industry for most of his career. He became CEO of a trucking firm with branches in 40 cities and later was CEO of a dry van and flatbed truckload trucking company. After that, he founded a national non-asset based fueling company serving medium and small-sized over the road trucking companies, bringing the economics of the big company to the small guy. He added a long distance calling card offering for use by the thousands of long distance drivers working for clients.
After that, McClain left trucking and looked at some real estate opportunities before going back to his first love – securities and futures markets. He raised funds for a couple of hedge fund managers who have attractive performance records.
Previously, McClain was a board member of the Memphis Area Chamber of Commerce, Memphis United Way, Memphis Arts Council (umbrella fundraiser for Memphis Symphony, Opera Memphis, Memphis Ballet, Theater Memphis), and Memphis Business Group on Health. He also served as the President of the Financial Executives Institute (FEI) of Memphis. Aside from his professional pursuits, McClain used to be a member of the Memphis Country Club.
He lives in Memphis with his significant other, Alison Smith. She is an in-house corporate attorney for a large Memphis firm (she attends Reunions and loves them). They enjoy working and when not doing so, enjoy traveling to New Orleans where Alison likes good food and McClain tries to speak French to Cajuns.