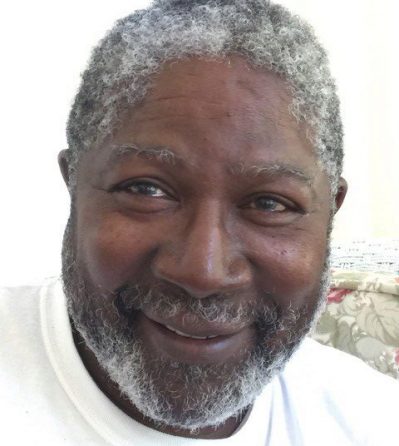 Moses Eugene AARON Distinguished Alumni Award
Moses Eugene Aaron, a proud son of FAMU, is a Life Member of FAMU National Alumni Association. He was an American diplomat in the U.S. Department of State where he rose to a position of high rank and great responsibility. For 26 years, he managed and executed American foreign policy in some of the most challenging and difficult postings in the world. In 1989, he served in South America's Southern Cone in Paraguay immediately after the removal of Alfredo Stroessner from his 35-year rule. In 1991, he moved to Monterrey, Mexico, a promising country of great potential that remains a work in progress. He was posted in 1993 to Paramaribo, Suriname at the request of the American Ambassador to that country. Suriname was a young democracy striving to develop its "sea legs." After assignments in Washington, he took on Havana, Cuba, which was under the control of Fidel Castro; Castro's many years in office were among the longest in history. Mr. Aaron was posted to Ouagadougou, Burkina Faso in 2007, a West African country which had never had a change of government except by a coup.
In 2007, Mr. Aaron undertook his final overseas assignment in the Foreign Service to Ouagadougou, Burkina Faso. He volunteered for this assignment and received clearances from multiple State Department offices before he was approved for the job. This was a most challenging posting to one of the poorest countries in Africa. During this assignment, he held the highest positions in the mission, including Charge' d' Affaires on an interim basis (responsible for the management of the mission when the Ambassador is away from post). Concurrently, he served as the Management Counselor and Deputy Chief of Mission. As the embassy was undergoing a great expansion in its scope of mission during this time, Mr. Aaron's broad experience in management and experience in logistics proved unusually valuable. The State Department was constructing a new $70 million embassy building and compound. In addition to completing normal embassy duties, he kept in close contact with the New Embassy Construction team on progress of the project. His actions with the Burkinabe' Government and coordination with State Department offices in Washington saved the USG more than $10 million in value-added tax (VAT) during the construction of the new facility. Moreover, USAID was reestablishing a mission in Burkina Faso. To counter terrorism in Africa, a military mission, with all of the required support elements, was instated to help the local government fight terrorism. A Millennium Challenge Corporation was established in Ouagadougou. This organization was President Bush's policy effort to increase the effectiveness of U.S. development in Least Developed Countries. With these new programs, the American staff more than doubled in size during his time in the mission.
Mr. Aaron also served in positions in Washington. While he was a management officer expert in addition to a Foreign Service Generalist, he was permitted to be assigned to political and economic cone positions. He served in the Haiti Working Group as a Political Officer. This team of officers developed policy for U.S. efforts to remove military officers from power and reestablish civilian rule over the Haitian government. As this was one the highest priority project under President Clinton, this Haiti Working Group was the government point of contact for moving the President's agenda forward. This assignment took him often to the West Wing of the White House and into the Situation Room. He was a member of the U.S. delegation that monitored the election of a new civilian President in Haiti in the fall of 1995.
Mr. Aaron was the Deputy Chief of Bilateral Trade for Latin America in the Bureau of Economic Affairs from 2003 to 2005. This team, along with the U.S. Trade office, was successful in reaching agreement among countries in the region that established the Central American Free Trade Agreement. This Agreement was ratified by Congress. Mr. Aaron served on the State Department Team which worked through the ITO (International Trade Organization) in Geneva to resolve the long dispute between Boeing and Air Bus on government subsidies related to development of new aircraft. Each side accused the other of using these illegal sources of funds.
The State Department looked for ways to increase its support among senators and congressmen on Capitol Hill. To this end, Mr. Aaron accepted a Pearson Fellow Appointment to the office of Congressman and FAMU Alumni Alcee Hasting. He turned down an offer from the office of Senator Edward Kennedy to work with the Florida Congressman. During this assignment, he drafted floor speeches for the congressman and provided advice on foreign policy to international visitors and American when the Congressman was not available. He also drafted correspondence to voters in his district back in Florida. Congressman Hasting asked Mr. Aaron to draft a letter to Secretary of State Powell on the problem of AIDS in the Caribbean, Southern and West Africa, and Brazil. Moreover, he drafted the legislation for the congressman in this same area. However, President Bush announced his own broad policy to fight AIDS in Africa, which went forward with great success. While in this office, he mentored younger members on how to succeed in their professional lives, both in and out of government.
Mr. Aaron has been involved in his community while moving forward in his career. He has supported various philanthropic activities, especially those supporting education, health care, and legal assistance. Mr. Aaron has always given back to FAMU. He has provided financial support to multiple areas of Florida A&M University. From his meeting with Mr. Connolly (affectionately known as Mr. FAMU) in Cincinnati in 1970 to today, he has contributed $100,000.00 to support the University. He feels blessed and honored that he has been able to endow the Eugene Aaron Endowed Scholarship Fund. He did not stop there. He regularly contributes to the Annual Fund, the Save our Students fund, and recently agreed to fund a locker as part of the FAMU Athletics department efforts to improve it facilities. He supported the FAMU Wind Section in their travel to and performance at Carnegie Hall. He is active in his local DC chapter generating strong support from loyal supporters during the annual gala. Mr. Aaron has helped when alumni and friends called from other chapters. He financially supported the FAMU programs of the Tampa and Tallahassee Alumni Chapters.
Mr. Aaron proudly donated a large part of his art collection to the Black Archives. He donated 40 of the most valuable artworks acquired during his international travel and State Department assignments overseas. Due to space limitations, the Archives could not accept the entire collection; consequently, Mr. Aaron donated another 50 works to Bethune-Cookman University. Mr. Aaron remains in discussion with the Black Archives on donating other works in his collection.
Mr. Aaron is a prodigious community supporter. He is an annual supporter of the Carter Center, the Southern Poverty Law Center, the National Museum of African Art, and the National Museum of African American History and Culture. He is a member of Alpha Phi Alpha Fraternity, Inc. and the American Foreign Service Association. Additionally, he is a member of the Thursday Luncheon Group, an organization of foreign affairs professional that provide mutual professional support and promotes diversity in foreign affairs agencies.
Mr. Aaron graduated with a Bachelor of Arts in Psychology from Florida A&M University in December of 1965. Concurrently, he was a Distinguished Military Graduate of the Army and was commissioned a Second Lieutenant in the Army. He served first in West Germany and then Vietnam before retiring after four years of military service with the rank of Captain. After his military service, he earned an MBA in 1973 from the Wharton School of the University of Pennsylvania. For the last five years, he has served as class ambassador and secretary of his Wharton School Class of 1973. He worked in the corporate finance department at DuPont before joining the Foreign Service.
In addition, Mr. Aaron has two brothers, one sister, one niece, and one nephew who are FAMU alumni. Their careers are as varied as their personalities: chemist, professor of biology, engineer, aviation expert and pilot, and television news producer/reporter.
Mr. Aaron lives in Mitchellville, Maryland. He is a painter and write, as well as a critically acknowledged photographer. He is the Junior Warden and an usher of St. Mary's Episcopal Church, in Foggy Bottom, Washington, D.C.