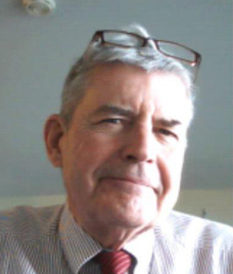 Currently, Paul works with Priority Payment Systems, a merchant service provider which offers credit card processing, payroll services, and web site development to businesses.
Paul has held many positions, ranging from New Products and New Business Development Manager with Colgate Palmolive in Germany, to Vice President of Marketing of Colgate in Mexico, to General Manager of Goerlitz Fleece in Germany, manufacturer of Polartec.
He worked and lived outside of the USA for 15 years, including Germany, the UK, India, and Mexico. Paul speaks fluent German, has conducted business in Spanish, and has a working knowledge of French.
His career ranged from managing a textile company in Germany, to managing sales organizations for Melitta coffee products, to being a tour director for German speaking tourists traveling throughout North America, to serving as President of a start-up company, A Plus America, and a buyer and trader of semi-conductor and electronic components in European markets.
He was also an entrepreneur, operating his own business for over 20 years as a manufacturers' representative and management consultant in New England.
Paul lives with his wife, Ariane, in Warwick, Rhode Island. They have two daughters, Tanja, who is married and lives in Mexico and is a language tutor, and Anuschka, who is a Private Chef and Caterer in Hilton Head, South Carolina. pschurr2008@gmail.com (401) 286-8315.