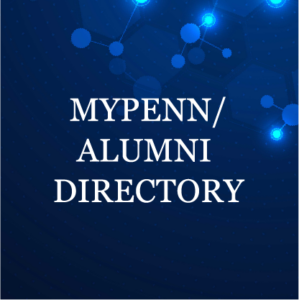 Question: 
Why am I unable to access MyPenn?
Answer: 
The academic records may list your degree/certificate as incomplete. Unfortunately, access to MyPenn can only be offered to those who have completed an eligible program. 
There are many reasons an individual may be listed as incomplete.  
Those who are ineligible may include: 
Exchange program students

 

Exec Ed participants (non-WEV/WAM/AMP)

 

Non-Wharton, Non-Penn alumni

 

Current, non-graduating student

 

INSEAD alumni

 

Those that have not met all degree requirements

 

Those that have outstanding fees and charges

 
Those who are eligible may include: 
Wharton MBA

 

Wharton PhD

 

Undergraduate degree programs

 

Select dual-degree programs

 

Semester-long Executive Education programs for working professionals

 
If you believe there is an error in the records, you may contact the Office of the University Registrar at 215.898.6636 or visit http://www.upenn.edu/registrar/contact.html regarding your student status. If any issues exist with your alumni record, the Registrar's office will be happy to help resolve them, and you will then be added to the alumni database.