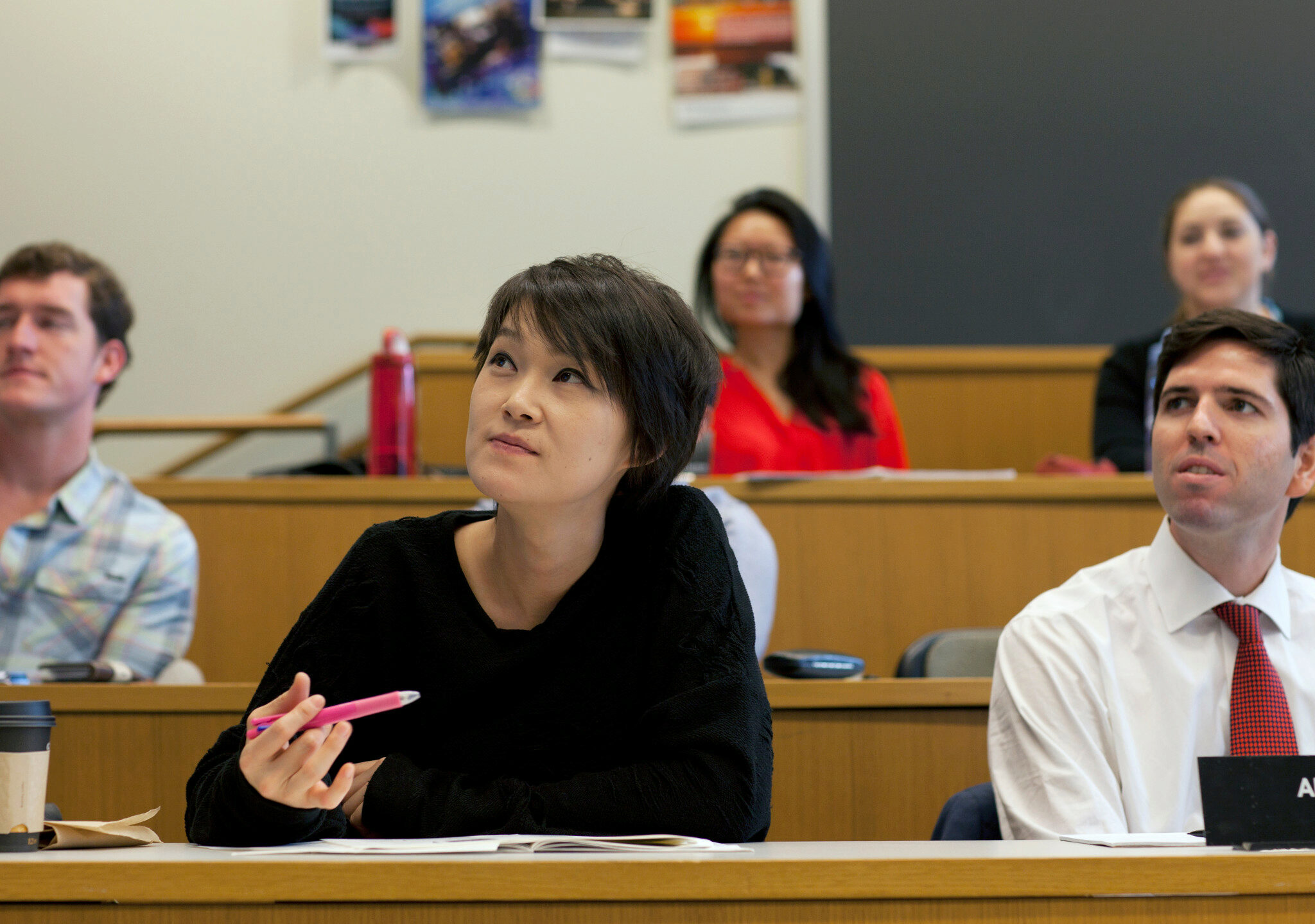 Once upon a time, a history degree meant you were destined for the academy. Poli-sci majors automatically headed to the statehouse or Capitol Hill after college. The future for an MBA graduate meant a job on Wall Street or with one of the Big Three consulting firms. But times change, and today at Penn, the gates to a Wharton MBA are wide open to outstanding Penn undergraduates majoring in comparative literature, fine arts, and even French or Spanish, with the help of the Moelis Advance Access Program, which expands Wharton's existing submatriculation program by enrolling Penn undergrads whose academic and career interests transcend traditional notions of business education.
Through the program, established in 2017 with a $10 million gift from Ken Moelis, W'80, WG'81, and Julie Taffet Moelis, W'81, Penn undergrads apply to the MBA program during junior or senior year; those admitted enter the workforce for two to four years before returning to Wharton for graduate school. It's an approach that the Moelises want to encourage: "In my personal experience, both as a submatric student and now as CEO of a firm that recruits top MBAs from across the country, it's clear that ambitious students with unique aspirations don't always benefit from the one-size-fits-all track for MBAs," says Ken Moelis.
Between their undergraduate and graduate stints, students are encouraged to pursue job opportunities in whatever most interests them, even if those fields don't fit the conventional definition of "business." They also engage with their fellow future classmates through professional development, mentoring opportunities, and social events. The Moelis gift provides financial assistance for select students in the program, who can apply for annual $10,000 fellowships during the two-year full-time MBA program in addition to other financial aid awards.
"We strive to adapt and continue to draw the best and the brightest to Wharton, preparing them to become leaders and trendsetters in today's rapidly changing environment," says Wharton Dean Geoffrey Garrett. "Ken and Julie are helping us to reimagine the Wharton submatriculation program so it provides a new route to the Wharton MBA for outstanding undergraduates from all academic backgrounds —  a route that nurtures exploration, strategic risk-taking, and discovery and enables our students to use their business educations to change the world."
Future generations of Moelis Fellows promise to shape a range of important and emerging industries, from analytics to health care and beyond. "Julie and I are excited to unlock the potential of these students," says Ken Moelis, "and help them consider an expanded view of the fields that need their leadership, as well as gain valuable, practical experience before starting their MBAs."