The University of Pennsylvania today released architectural renderings of the design for the transformative Tangen Hall. The new building, made possible through a $25 million gift  from the AKO Foundation on the recommendation of Wharton School alumnus Nicolai Tangen and his wife, Katja, will be Penn's first dedicated space for cross-campus student entrepreneurship and innovation activity.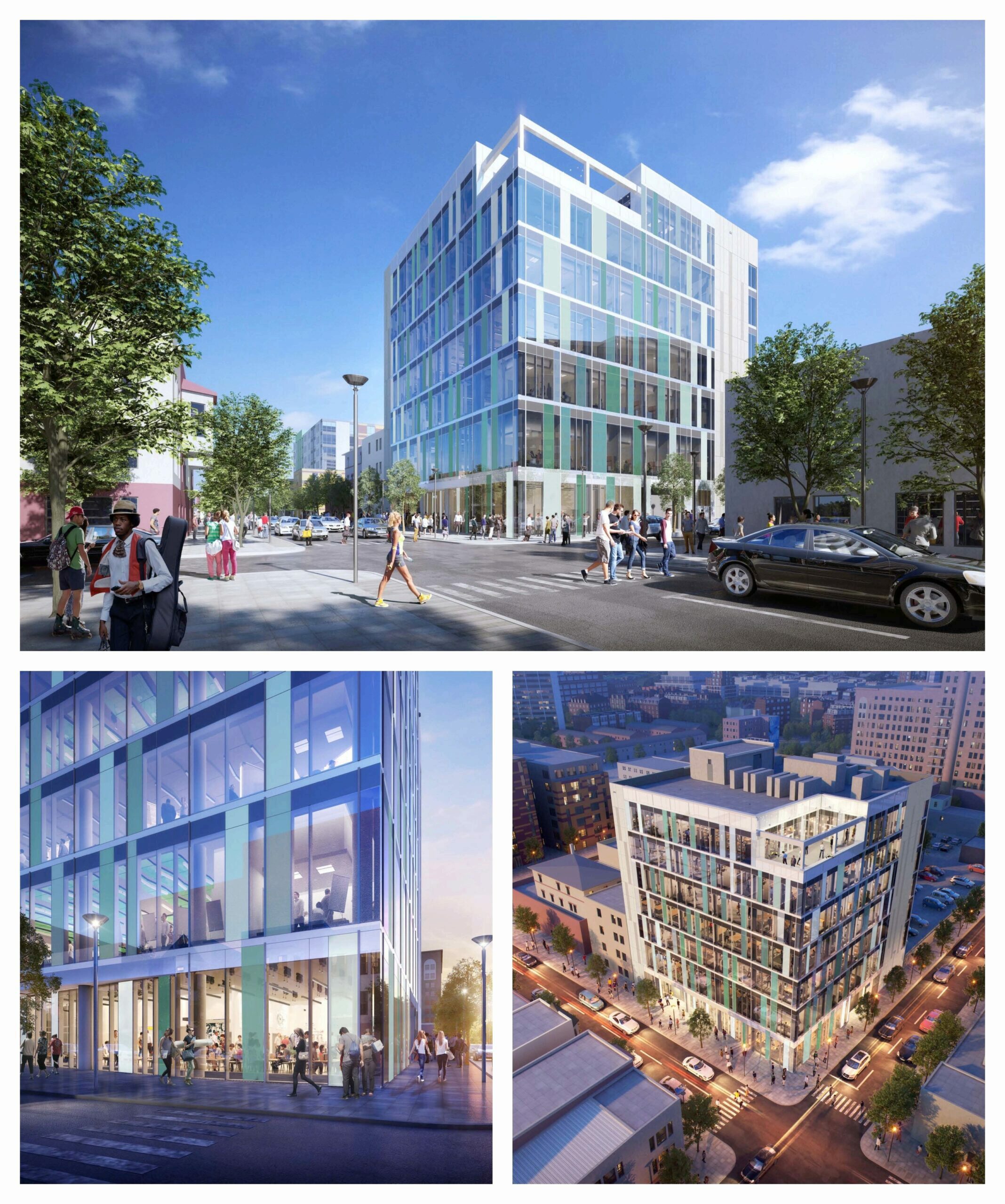 "Tangen Hall is a real gamechanger for Penn," said President Amy Gutmann. "With it we are creating a signature space, which manifests the innovation at the heart of a Penn education and the exploration that touches on every aspect of the Penn experience.
"Tangen Hall is one of those dreams come true. The real motivator for this is the amazing entrepreneurial and innovative spirit of our undergraduate and graduate students who are working to do great things in the world. I want to thank Dean Geoff Garrett and Wharton for taking the lead and driving this project forward, bringing the finest of business, engineering, and design together."
Located on the northeast corner of 40th and Sansom streets, the project is a major student-focused development on 40th Street. The building's design is sensitive to urban and campus contexts. The site is a center of Penn student activity, just steps from the under-construction New College House West, the 40th Street retail district, and numerous off-campus residences.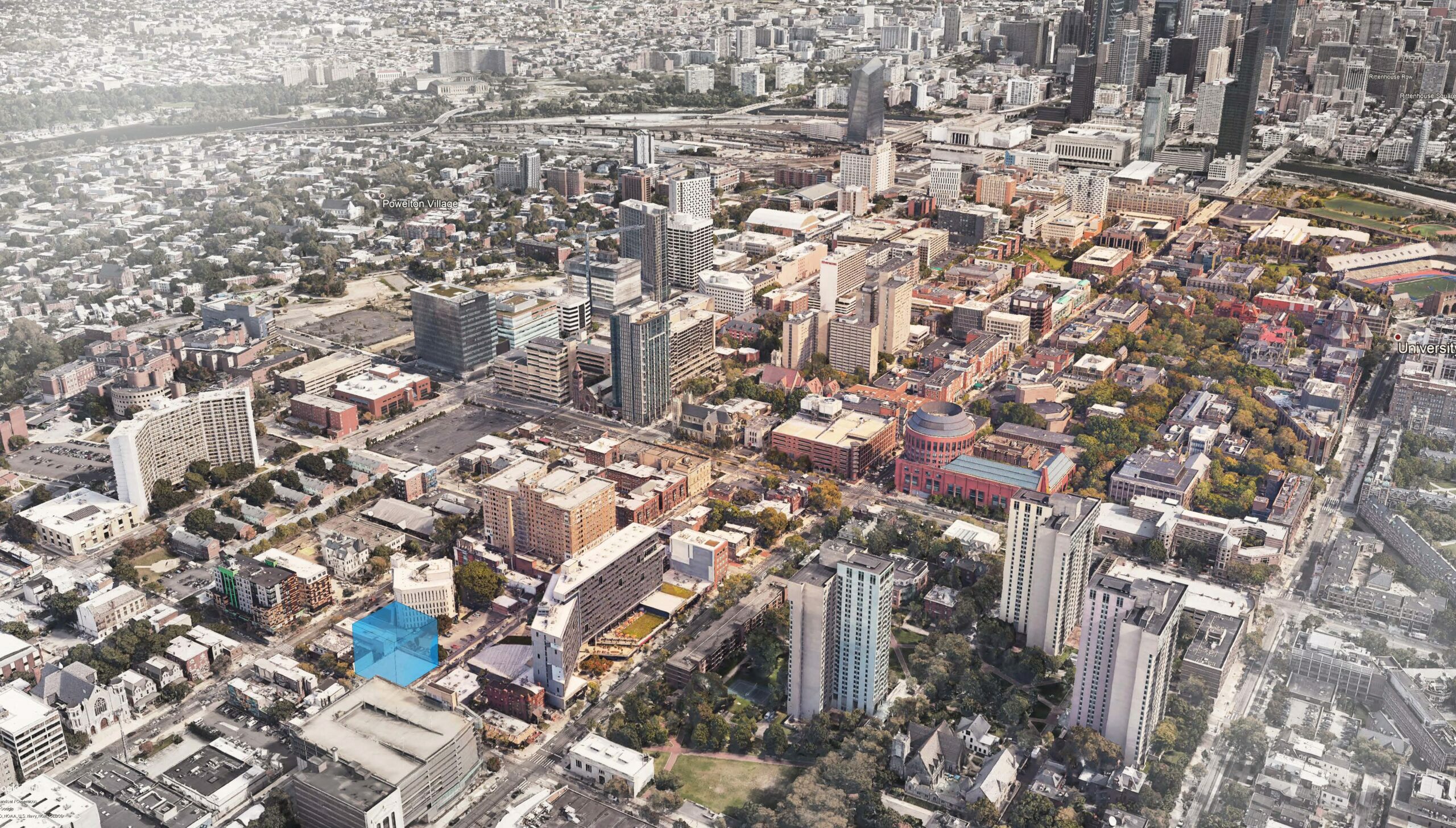 Developed by the Hankin Group, KSS Architects' design for Tangen Hall sets up each floor with a destination program. A façade of precast concrete and shades of green glass will offer a transparent view into the innovation culture at Penn. The project uses sustainable materials and is designed to meet Penn's LEED Silver target.
Supporting student entrepreneurship and innovation, the seven-story, 68,000-square-foot building will be one of the largest hubs of its kind on any college campus. It will include incubator spaces and maker spaces to pilot student-led ventures, a test kitchen for food-centric startups, and the master's level Integrated Product Design Program jointly operated by Wharton, the School of Engineering and Applied Science, and the Stuart Weitzman School of Design. Tangen Hall will also be home to the new Venture Lab, where students from across Penn's 12 schools can turn good ideas into great outcomes.
"The Venture Lab and Tangen Hall will support our students as never before with critical new resources, tools, and space for product development and business incubation," says Wharton Vice Dean of Entrepreneurship and Innovation Karl Ulrich. "There is no doubt our students will come to rely on Venture Lab as the starting point in their journey to build innovative concepts into scalable and sustainable businesses."
Several longstanding campus entrepreneurship-focused programs such as Penn Wharton Entrepreneurship, the Goergen Entrepreneurial Management Program, Weiss Tech House, and the Sol C. Snider Entrepreneurial Research Center will also be housed at Tangen Hall. The building will also serve as home to research centers and programs covering a range of fields, including the Stevens Center for Innovation in Finance, the Joshua J. Harris Alternative Investments Program, and the Jay H. Baker Retailing Center.
The plan also includes:
Dozens of co-working, meeting and collaboration spaces for students
Street level storefront "pop-up" retail space for student ventures
Various maker spaces, including a maker lab operated by Penn's School of Engineering and Applied Science and featuring 3D printers and laser cutters
A virtual reality environment
Construction of Tangen Hall is slated to begin in spring 2019 and be completed by fall 2020.
Nicolai Tangen is a member of Wharton's Board of Overseers, the School's More Than Ever Campaign Cabinet, and the Penn United Kingdom Europe Leadership Committee. He is also a founding donor to Wharton People Analytics. The Tangens have also contributed four scholarships for undergraduate students at Penn, with a special focus in international students, and supported the Knowledge@Wharton Business Ethics Series and The Wharton Fund.