Seven alumni talk to Wharton Magazine about leading the way in fintech and alternative investments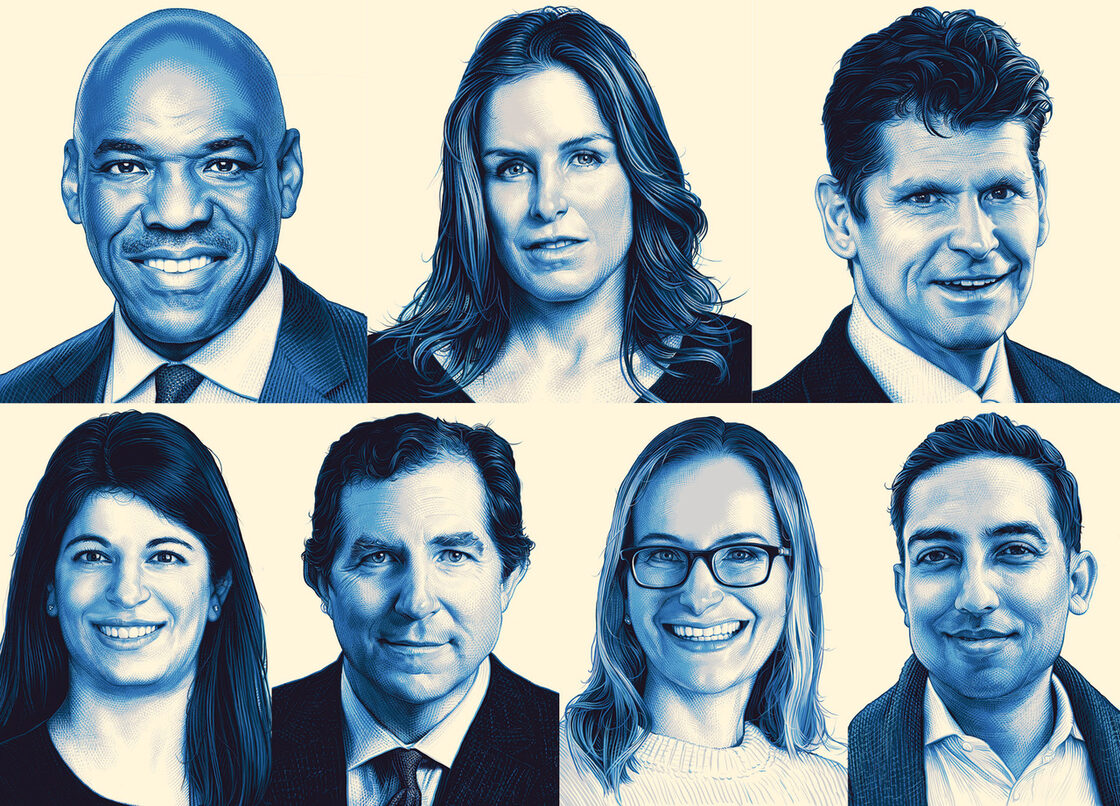 If our global economy is more interconnected than ever, innovations in finance are the ties holding it all together.
The minds leading the pace in this era are often Wharton-bred. These alumni and their power moves in the areas of fintech and alternative investments are not only at the heart of the More Than Ever campaign's focus on the future of finance — they are actively seeking to make a positive impact across the globe.
Wharton Magazine profiled seven of these alumni in senior- and C-level roles at newcomer firms and established brands. Here are some of the insights they shared:
1. Expanding access
Jacqueline Reses, W'92, leads the Square Capital team and its development of a suite of lending products that unlock credit for those having a hard time with traditional borrowing, like small businesses. "It's enjoyable to work in an environment that's pushing access for those who haven't been included," says Reses.
For gig economy workers, processing payments quickly is a priority that blockchain firm Ripple is addressing. "The people who need instant payments the most are also disadvantaged the most with the existing system," says Ripple's Asheesh Birla, WG'10. "There's got to be a better way."
2. Partnering for opportunity
Another trend is that established giants are focusing on the banking needs of small and medium businesses. "Lots of businesses sit somewhere uncomfortably between, say, a consumer like you or me and companies like GE. There has to be an in-between," says Rana Yared, C'06, W'06, of Goldman Sachs.
American Express has invested in more than 50 smaller fintech companies. "We look for ways to partner or invest in smaller companies so we can learn," says Anré Williams, WG'90. "It's a way for us to learn about some of the core things that are changing."
3. Data to make decisions
Dawn Fitzpatrick, W'92, says the smart use of data to make decisions is becoming more of a necessity at Soros Fund Management.
David Mussafer, WG'90, of global equity investor Advent International, says the firm adds value to the companies it invests in by advising in areas like data analytics and navigating the digital environment.
And Jacqueline Reses says Square gives small companies a tech advantage: "They can use tools across their business that give them the same analytical power as a large company."
4. Social responsibility
Energy investing comes with a multitude of considerations beyond finance, including the environment. "I think over time, with technology evolving in a cost-effective way, you'll see the oil and gas business improve from an environmental perspective," says Pearl Energy Investment's Billy Quinn, W'92. "We've realized some very large technological improvements over the past 10 years."
5. Global growth
At Ripple, Asheesh Birla spends time looking for the right partners in the right regions of the world, like India, where there are more than a billion mobile users — but many rarely use a bank account.
Global equity investor Advent International, which has invested in 41 countries, adopts a sector-based global approach, looking for ideas and trends that can be executed around the world. Advent's David Mussafer: "Many people…don't think about how PE shops help companies accelerate and adapt in very turbulent environments."