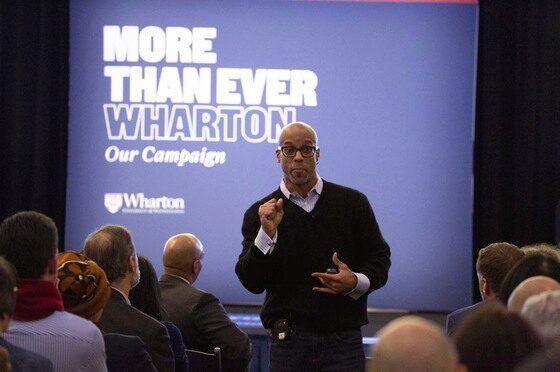 Since the public launch of the More Than Ever campaign, Wharton alumni have come together across eight cities on three continents to celebrate the future of Wharton. In 2020, Wharton will bring the campaign along with fresh business insights to Boston on April 29.
"The More Than Ever tour brings our global community together to engage with each other around regionally relevant topics, the future of Wharton, and the campaign," said Amy Nichols, Wharton's Director of Global Programs and Lifelong Learning.
Boston's event will feature Michael Platt, faculty director of the Wharton Neuroscience Initiative and James S. Riepe University Professor. Platt will explore how understanding neuroscience can help promote team chemistry, cultivate leaders, reduce bias, improve negotiations, and even build brand loyalty.
The More Than Ever  Tour is presented by Wharton Lifelong Learning, which plans and executes programming online, on campus, and around the world to keep alumni up-to-date with the latest in business research, theory, and practice.
Boston is home to more than 3,500 Wharton alumni who are leaders in the region's major business sectors — investment management and banking, consulting, financial services, real estate, health care, and tech.
Look out for additional details on the More Than Ever event on September 3 in Seattle — where more than 1,300 Wharton alumni are at the helm of the region's software, internet, and aerospace industries, and are well-represented in investments, real estate, and retail.
"The More Than Ever campaign provides a convenient platform to bring lifelong learning to the world and showcase meaningful insights for the careers and lives of Wharton alumni," said Nichols.