Fueled by a transformative $10 million gift, the Anne and John McNulty Leadership Program aims to shatter the theory that trailblazers are born, not made.
Philadelphia, PA, January 27, 2016 — The Wharton School of the University of Pennsylvania is delighted to announce a $10 million commitment from Anne Welsh McNulty, (Wharton MBA Class of 1979), which will drive the expansion and global reach of the current Wharton Leadership Program, building on a foundation of over 20 years of innovation and impact in leadership development. In recognition of this transformative gift, the Wharton Leadership Program will be renamed the Anne and John McNulty Leadership Program at the Wharton School.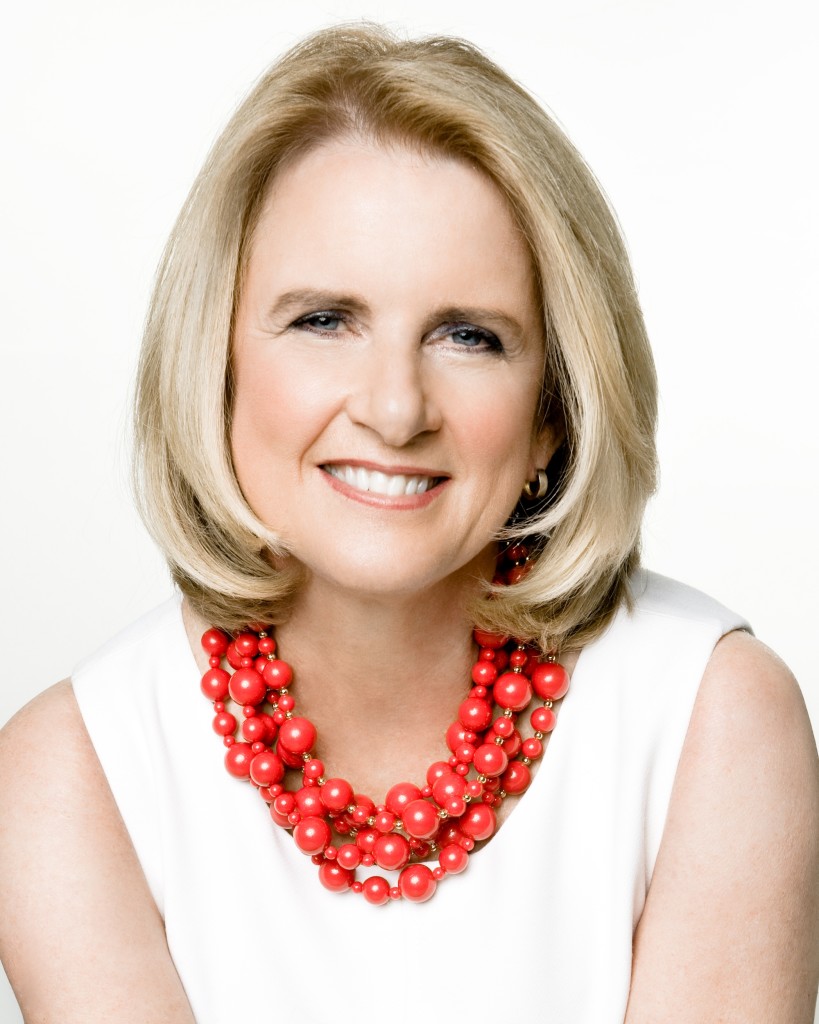 "We are honored to be able to announce Anne's amazing gift to the McNulty Leadership Program," said Wharton Dean Geoff Garrett. "Anne and John have shaped the history of Wharton and made a lasting impact on students by preparing them to lead and change the world. Wharton is deeply grateful for this gift, which embodies the McNulty family's steadfast commitment to leadership."
The McNulty Leadership Program at Wharton memorializes John's legacy of bold impact and both John and Anne's sustained passion for preparing individuals to lead in their fields and communities. Under its new name, the McNulty Leadership Program at the Wharton School will elevate the School's approach to leadership learning and development. The Program maintains a holistic approach to coursework, coaching, mentoring, and experiential learning for students of all ages, instilling in them the tools needed to adapt their leadership styles through action, reflection, and experience, and to become global leaders of diverse workforces.
"This inspired gift from Anne and the McNulty Foundation gets to the core of what we do at the University of Pennsylvania," said President Amy Gutmann. "Penn inspires enormously talented students along with many members of our University community, encourages them to challenge themselves to make a positive difference in the world, and provides an environment where they can take risks and grow to become their best possible selves. Anne will continue to change lives through her generosity and the Anne and John McNulty Leadership Program at the Wharton School."
"I believe in the transformative power of developing each individual's leadership capacity. Wharton's Leadership Program is uniquely poised to make a real impact that will multiply from its students to businesses and communities and beyond," said Anne McNulty. "Wharton was a turning point in our lives," Anne reflected on her and John's experience at the School. "It challenged us to think differently and taught us to be more thoughtful and more ambitious. Our time at Wharton motivated us to be active leaders, not only in running businesses, but also in our communities. It is a pleasure for me to support future students so that they may have a similar experience, so that they may reach their potential, and so that they may change the world through the lessons they learn at Wharton."
This gift marks a new chapter in the McNulty family's legacy of leadership at the Wharton School, throughout Philadelphia, and across the globe. The McNulty Foundation is investing generously in higher education and leadership development in the Philadelphia region, including grants to Villanova University and St. Joseph's University in addition to the University of Pennsylvania. The Foundation awards the annual the John P. McNulty Prize to young leaders pioneering creative, sustainable market solutions to seemingly intractable problems in communities around the world.
"This major investment will accelerate and expand the impact of Wharton's premier leadership development initiative by providing support for new program development and the adaptation of popular programs – like the Wharton Leadership Ventures and the Executive Coaching and Feedback Program – to new student audiences and the general public. We're so grateful to enlist Anne and the McNulty Foundation as both a supporter and a partner in this next phase," said Jeff Klein, executive director of the newly-named McNulty Leadership Program at Wharton.
Prior to his untimely passing, John McNulty was a historic figure at Goldman Sachs. He rose through the ranks, named first as a partner and then co-head of the Asset Management Division, later leading its newly-created Investment Management Division. Throughout, he was a dedicated mentor to young associates, many of whom have since risen to leadership positions in the industry. He served on Wharton's Graduate Executive Board, on the Board of Trustees at Saint Joseph's University, and as a board member of the New York University Child Study Center. John earned his undergraduate degree from Saint Joseph's University and his MBA (in 1979) from the Wharton School.
Anne McNulty is the co-founder and managing partner of JBK Partners, with businesses ranging from investment management to a private philanthropic foundation. She was previously a managing director at Goldman Sachs and a senior executive of the Goldman Sachs Hedge Fund Strategies Group. She is a current member of the Board of Overseers at the Wharton School, a member of the Wharton Leadership Advisory Board, and a past member of the Undergraduate Executive Board. In addition to her leadership engagements at Wharton, Anne serves as a trustee of the Aspen Institute and the Metropolitan Opera of New York, and a member of both the Board of Directors of the Child Mind Institute in New York and the National Museum of American Jewish History in Philadelphia. She is a former trustee at Villanova University, where she was valedictorian of her class. Anne earned her MBA from the Wharton School.