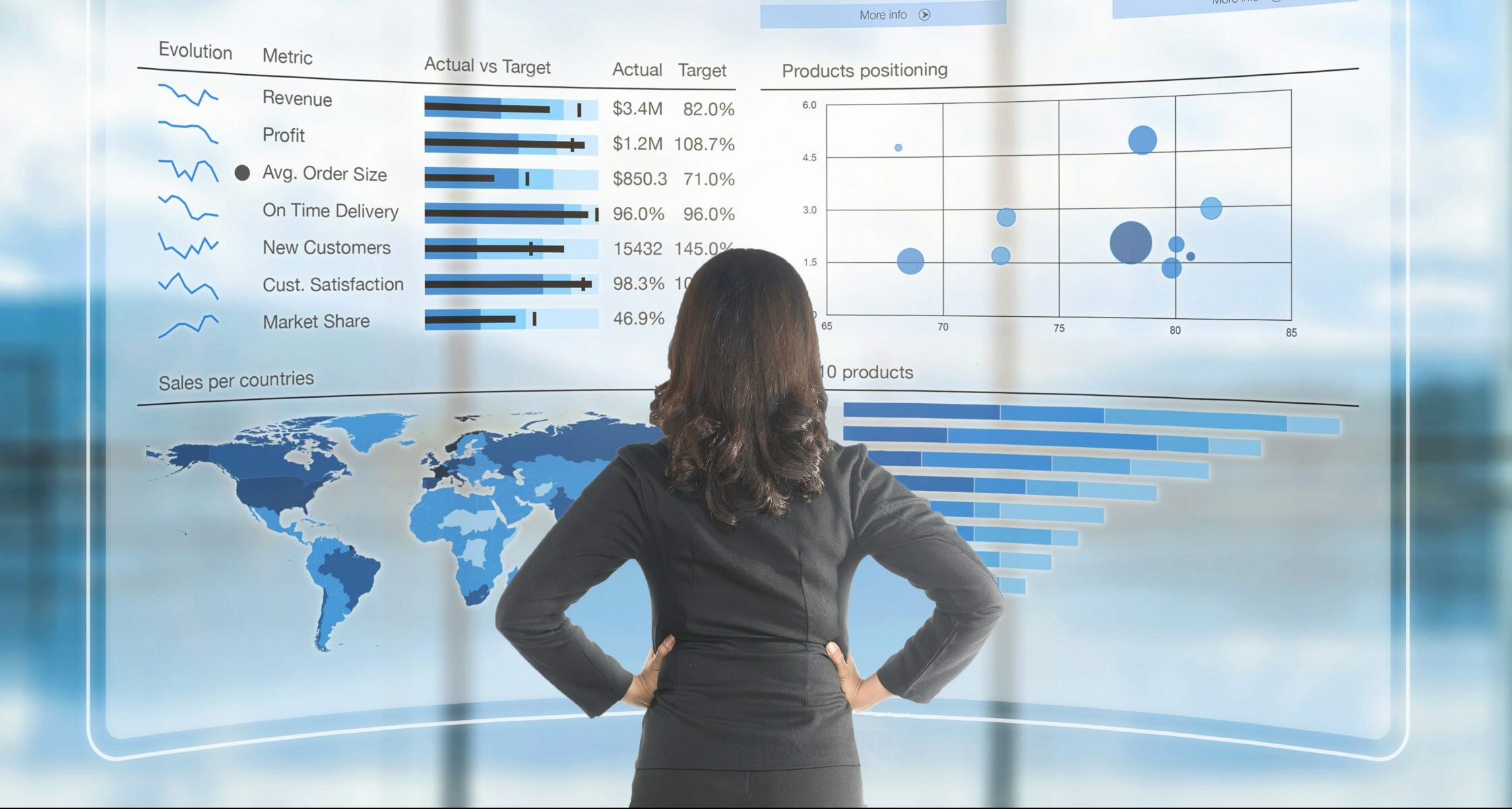 Brings together state-of-the-art analytical teaching, research, and industry engagement initiatives, funded by an anonymous $15 million gift
PHILADELPHIA, May 7, 2019 — The Wharton School of the University of Pennsylvania announced today the establishment of Analytics at Wharton, uniting the School's trail-blazing teaching, research, and industry engagement initiatives that use big data to improve decision-making and generate actionable business insights. This change is made possible by a new anonymous $15 million gift, creating the Data Science and Business Analytics Fund, which will accelerate Wharton's innovations in applying sophisticated analytical tools to solve challenges and leverage the opportunities for business and society generated by the data and technology revolution. This gift is an instrumental investment in analytics, a core area of focus of Wharton's More Than Ever campaign.
"In the 21st century, leaders will increasingly use data and analytics to develop insights that will help them make better decisions and become better leaders. The creation of Analytics at Wharton demonstrates our commitment to using big data to transform how business is done," said Wharton Dean Geoffrey Garrett. "This gives us the opportunity to expand our analytics research, curriculum, and industry engagement to respond to the enormous interest from our students, our faculty, and business at large in championing the responsible use of data to benefit society."
Analytics at Wharton will be supported by the creation of a new senior leadership position at Wharton, the vice dean for Analytics. The inaugural vice dean will be Eric T. Bradlow, the K.P. Chao Professor and Professor of Marketing, Economics, Education, and Statistics and the chair of Wharton's Marketing Department. Bradlow is also the co-founder of the Wharton Customer Analytics Initiative.
The Data Science and Business Analytics Fund will support new opportunities to expand the impact of big data analytics on areas as diverse as sports and entertainment, healthcare and medicine, and network science and the media, drawing on the Wharton faculty's diverse research excellence in areas that are being transformed by the opportunities created by unprecedented volumes of digital, numerical and text-based data.
"At Wharton, our teaching and research define the cutting edge in using data analysis to inform decision-making," said Professor Bradlow. "Our students and faculty are applying these methods in real time to real problems, meeting the growing needs of organizations seeking talented people who can turn raw data into actionable business intelligence."
Analytics at Wharton will also bring together five existing programs at the School:
Customer Analytics, which focuses on analytical methods to further business intelligence for companies centered around granular customer-level data
Penn Wharton Budget Model, a nonpartisan, research-based initiative that provides accurate, accessible and transparent economic analysis of public policy's fiscal impact
People Analytics, which uses data to help organizations make smarter decisions about people by understanding the character, culture, collaboration, and careers at their organizations
Wharton Neuroscience, which develops new technologies that can collect and analyze novel forms of behavioral data at the nexus of business and brain science
Wharton Research Data Services, an award-winning research platform and business intelligence tool used by corporate, academic, governmental, and non-profit clients at 400+ organizations worldwide
Wharton's outstanding reputation for analytics drives students' high demand for courses and co-curricular activities in this area. For example, at Wharton:
47 analytics-based courses are offered in undergraduate and graduate degree programs.
14% of MBA students major in Business Analytics.
More than 1,100 students participate in undergraduate and MBA Analytics Clubs.
18 analytics-related conferences and public events take place each year.
Tens of thousands of learners worldwide have enrolled in analytics programs and courses through Wharton Executive Education and Wharton Online.
About the Wharton School
Founded in 1881 as the world's first collegiate business school, the Wharton School of the University of Pennsylvania is shaping the future of business by incubating ideas, driving insights, and creating leaders who change the world. With a faculty of more than 235 renowned professors, Wharton has 5,000 undergraduate, MBA, executive MBA, and doctoral students. Each year 18,000 professionals from around the world advance their careers through Wharton Executive Education's individual, company-customized, and online programs. More than 98,000 Wharton alumni form a powerful global network of leaders who transform business every day. For more information, visit www.wharton.upenn.edu.
About the More Than Ever Campaign
More Than Ever, a $1 billion campaign for the Wharton School and part of the Power of Penn campaign, will transform Wharton for the 21st century, bolstering the people, research, partnerships, and education that spark ideas and bring them to global scale. The support generated by the campaign will empower Wharton to incubate ideas to transform business, power insights to reinvent decision-making, and create leaders who change the world. The campaign will achieve this by: giving aspiring entrepreneurs the resources to scale companies, training leaders to harness the power of data and analytics, increasing access for high potential students through financial aid, recruiting expert faculty, and building cutting-edge spaces.