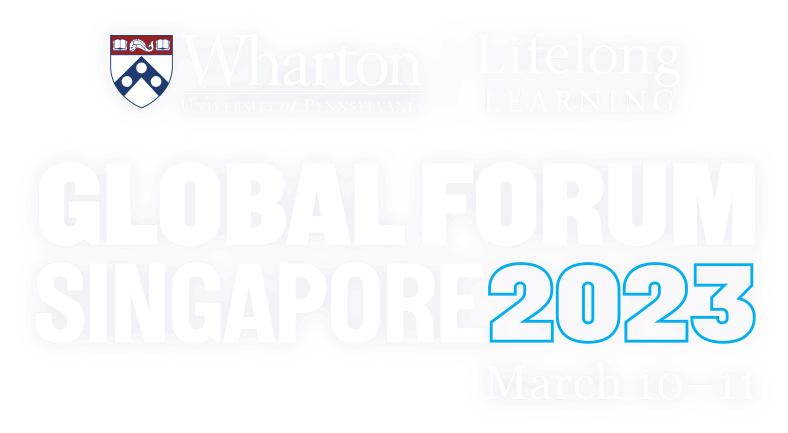 Revisit Highlights from Singapore
Thank you to all of our Forum attendees, speakers, and sponsors!
Three years ago, the world changed — borders closed and events were delayed, including the Singapore Global Forum. We had no idea that it would take three years to bring the Wharton family back together.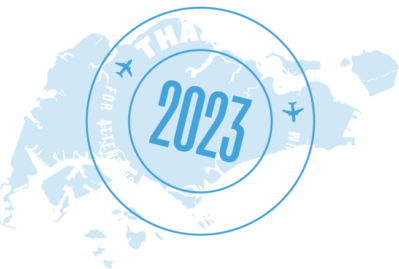 Recognizing Our Alumni Organizing Committee
Sukanto Tanoto, WF'01
Honorary Co-Chair
Alice Hung, C'90, W'90
Honorary Co-Chair
John Tsai, G'01, WG'01
Chair
Svetlana Dunaevskaya, WG'06
Tian Ching Long, ENG'95, W'95, WG'99
Assaf Tarnopolsky, G'00, WG'00
Quick Takes on Big Ideas
3 Sessions You Need to Know About
Fireside Chat: Dean Erika James and
Ambassador Jon M. Huntsman, Jr.
Erika James
Dean, The Wharton School
Jon M. Huntsman, Jr., C'87, HON'10
Former U.S. Ambassador to China, Russia, and Singapore (Ret) and Former Governor of Utah
Joe Talks: Electric Vehicles and Real Estate
John Paul MacDuffie
Director, Program on Vehicle and Mobility Innovation (PVMI), Mack Institute; Professor of Management, The Wharton School
Maisy Wong
James T. Riady Associate Professor of Real Estate, The Wharton School
Masterclass: FinTech and Decentralized Finance
Itay Goldstein
Joel S. Ehrenkranz Family Professor and Professor of Finance, The Wharton School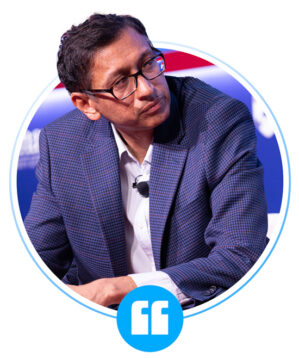 Kartik Hosanagar
John C. Hower Professor of Technology and Digital Business and Professor Marketing, The Wharton School
"Digital payments are delivering solutions for all kinds of consumers in all kinds of markets. In the West, they are offering security and convenience. In emerging markets, they are helping drive financial inclusion for billions of people."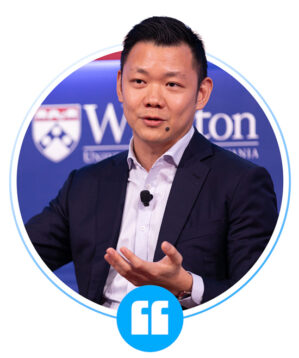 Anderson Tanoto, W'11
Managing Director and Member of Executive Management Board, RGE
"Moving ahead, I think all business leaders have to be cautious and aware that we need to keep evolving with the workforce requirements. I always say our job as business leaders is to make the office a little more like home and to make it convenient to work from home, as well. So this blending of work and home and work and play, I think is the future of work, not only for RGE, but for all the other companies in the world."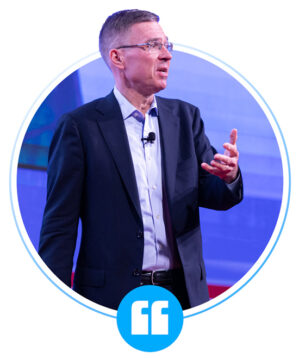 Witold (Vit) Henisz
Vice Dean and Faculty Director, ESG Initiative, The Wharton School
"Investors here in Asia, while they don't have access to the same ESG data, they are doing the hard work of ESG integration on their own, which is what we are advocating for in the ESG Initiative and it's been affirming to see."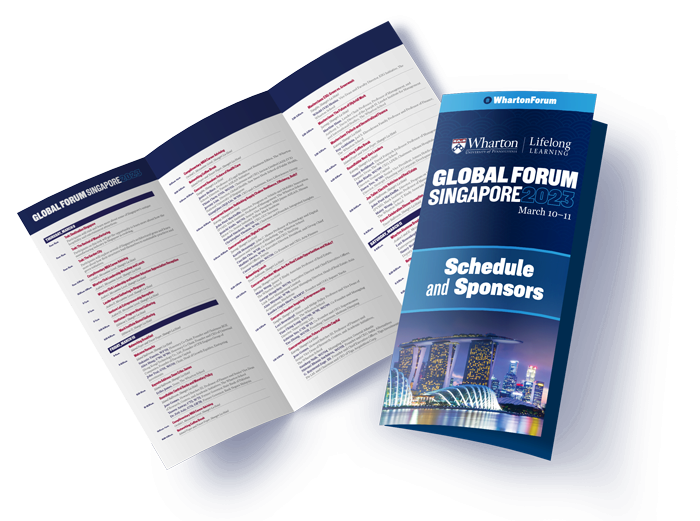 Photos From The Event
Look back at the memories made in Singapore