Make a gift to The Wharton Fund.
Join us in powering the initiatives that are propelling the School forward.
Your support this #GivingTuesday allows Wharton to inspire, achieve, and scale its impact to ensure the School remains at the forefront of global business education and thought leadership.
Azline Nelson, G'22, WG'22, Alumni Fellow, shares how The Wharton Fund positively impacted her education and why it's so important to pay it forward. #GivingTuesday
The Wharton Fund Impact
The Wharton Fund ensures Wharton is able to thrive today and meet the challenges of tomorrow.  Unrestricted funds, like those from The Wharton Fund, sustain School programs and initiatives, such as:
• Financial aid for MBA students in the form of tuition assistance and COVID-19 relief grants, which ensure the Wharton experience is available to students, regardless of their financial needs or situation, creating a diverse student body that elevates the entire Wharton community.
• Leading edge research and centers such as the Center for Leadership and Change Management, Wharton Interactive, and the Wharton Neuroscience Initiative (WiN).
• Administrative departments that work collaboratively to ensure the powerful Wharton alumni network remains connected with the School's people, programs — and each other.
• Technology and digital resources such as online platforms, webinars, and other virtual programming that continue to enhance the Wharton experience.
Contact Us
If you already have a University of Pennsylvania or Wharton School liaison that assists you with your contributions, you can continue to reach out to them for your giving needs. If not, one of the following members of The Wharton Fund team would be happy to assist you. Consider reaching out to schedule a virtual visit with your liaison today.
Jamie Lemisch
Associate Director
35th-50th Reunions & prior
Full Time MBA Classes:
1986 and prior
jlemisch@wharton.upenn.edu
+1.267.353.4149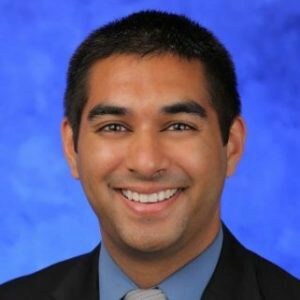 Kinjal Mathur
Senior Associate Director
25th and 30th Reunions
Full Time MBA Classes:
1987-1998
kinjalm@wharton.upenn.edu
+1.302.668.9895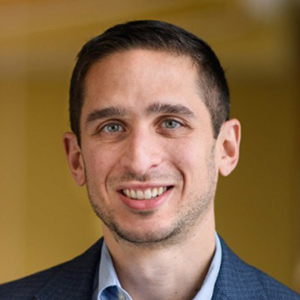 Josh Karp
‌Associate Director
‌10th, 15th and 20th Reunions
‌Full Time MBA Classes:
‌1999-2011
jakarp@wharton.upenn.edu
+1.513.503.8439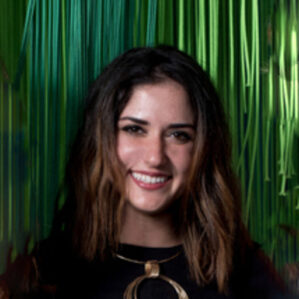 Laurie Rothenberg
Associate Director
1st and 5th Reunions
Full Time MBA Classes:
2012-2021
lauriero@wharton.upenn.edu
+1.215.779.7330
Ways to Give
Can't find what you're looking for? Contact The Wharton Fund at +1.215.898.7868 or whartonfund@wharton.upenn.edu
The University's fiscal year is July 1 – June 30.
▼ Give by Phone
Call The Wharton Fund at +1.215.898.7868
▼ Give by Mail
At this time, we are asking that all checks be sent directly to the bank for processing. Please include your name (and your spouse's name if applicable), affiliation(s) and how to allocate your gift (ex. The Wharton Fund).
Make checks payable to
"The Trustees of the University of Pennsylvania"
For USPS
University of Pennsylvania
Office of the Treasurer
PO BOX 71332
Philadelphia, PA 19176-9913
For FedEx and UPS Deliveries Only
University of Pennsylvania
Wharton External Affairs
Suite 300 FMC Tower
2929 Walnut Street
Philadelphia, PA 19104
▼ Gifts of Cash
Cash gifts can be made by check or charged to a credit card. Charitable gifts of cash are deductible up to 60% of the donor's adjusted gross income in the year of the gift with any balance carried forward up to five more years. In valuing any charitable gift for tax purposes, the donor must reduce the gift amount by the fair market value of any goods or services received from the charity.  Wharton's Fiscal Year is July 1- June 30.
▼ Donor-Advised Funds or Private Foundations
Recommend or direct gifts through donor-advised funds or private foundations.
Penn's Tax ID/EIN is 23-1352685
Make donations payable to "The Trustees of the University of Pennsylvania"
Designate gift to The Wharton Fund.
▼ Bank Wires
Send your gift via a bank wire to:
Wells Fargo Bank N.A.
420 Montgomery Street
San Francisco, CA 94104
Account Name: The Trustees of the University of Pennsylvania – Gifts Accounting
Account# 2000030009956
Reference: Name and Affiliation (example: Susan Lee, WG'99)
For Domestic Wires and ACH's
ABA Routing #: 121-000-248
For International Wires Only
SWIFT CODE: WFBIUS6S
CHIPS: 0407