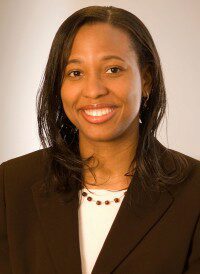 Philadelphia, PA, January 30, 2018 — Penn President Amy Gutmann and Wharton Dean Geoff Garrett are pleased to announce the appointment of Ingrid Nembhard as the inaugural Fishman Family President's Distinguished Associate Professor at the Wharton School of the University of Pennsylvania, effective January 1, 2018.
The Fishman Family President's Distinguished Professorship was endowed by Mrs. Randy Chapman Fishman and her late husband Mr. Jay S. Fishman, W'74, WG'74 with a generous gift.
Professor Nembhard will join the Wharton School from Yale University, where she served as the Ira V. Hiscock Associate Professor of Public Health and Associate Professor of Management, as well as Associate Director of the Health Care Management Program and Director of the Yale Training Program in Health Services Research. She specializes in quality improvement in the health care delivery process, organizational learning and behavior, and innovation implementation and management. Professor Nembhard is the recipient of funding from the Agency for Healthcare Research and Quality, the primary federal agency with responsibility to improve the U.S. health care system.
"I am thrilled to welcome Ingrid Nembhard to Penn as the Fishman Family President's Distinguished Associate Professor, where her esteemed interdisciplinary work will enhance Penn's thriving culture of integrating knowledge across disciplines to advance knowledge for good," said Penn President Amy Gutmann. "Jay Fishman was a visionary leader at Penn, and the professorship he and Randy created will have lasting impact on our campus and in the world."
"I am deeply grateful to the Fishman family for generously establishing this professorship," said Wharton Dean Geoff Garrett. "Professor Nembhard is an exceptional scholar whose research connects health care and business to drive outcomes that make a real difference. I am thrilled to welcome her to Wharton."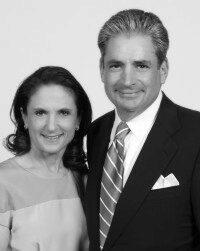 Randy Fishman said, "Jay and I were delighted to make this gift to Penn and Wharton. I am happy that the caliber of Penn's stellar faculty will rise to even greater heights through this gift. Professor Nembhard's expertise in health care touches all of our society, and she will surely spark new collaboration between Penn schools to create life-enhancing knowledge."
Prior to his passing, Jay S. Fishman was Chairman and Chief Executive Officer of the Travelers Companies. Mr. Fishman served on the Board of Trustees of the University of Pennsylvania, the School of Veterinary Medicine Overseers, and the Graduate School of Education Overseers. In 2016, Mr. and Mrs. Fishman established the Randy and Jay Fishman Program for Home Assisted Ventilation at Penn Medicine. Prior to this, they endowed funds to support undergraduate financial aid at the Wharton School, and have also supported doctoral fellowships at the School of Arts and Sciences, internship programs, the School of Veterinary Medicine, and Penn Football. Mrs. Fishman is a proud Penn and Wharton parent.
President's Distinguished Professorships enable the University of Pennsylvania to recruit and retain eminent faculty members with research and teaching expertise in areas identified by the president as high priorities for the Penn Compact 2020.
About the Wharton School
Founded in 1881 as the first collegiate business school, the Wharton School of the University of Pennsylvania is recognized globally for intellectual leadership and ongoing innovation across every major discipline of business education. With a broad global community and one of the most published business school faculties, Wharton creates economic and social value around the world. The School has 5,000 undergraduate, MBA, executive MBA, and doctoral students; more than 9,000 participants in executive education programs annually and a powerful alumni network of 96,000 graduates.