Wharton Graduate Emeritus Society
About Us
The Wharton Graduate Emeritus Society (WGES) was established in 2008 with the mission of welcoming into its membership Wharton graduate alumni who have celebrated their 45th reunion and beyond. The WGES goal  is to strengthen  ties with the School, senior alumni and the community.
WGES is unique.  No other first line business graduate school in the USA has a Society of distinguished emeritii grads. A major area of WGES's  focus is creating an awareness  that beyond their careers' efforts to build a strong USA and world economy, in their 'retirement' Wharton Graduates  voluntarily contribute their Wharton-acquired talents and experience  to continue improving their communities , their country and even the world.
Most of the WGES communications and meetings are thru social media and  are virtual.
WGES is guided by a Leadership Committee chaired by Tom Hadlock, WG'66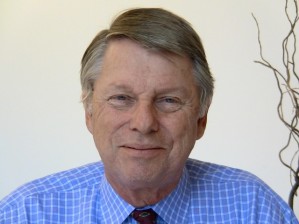 Brief bios and photos of Committee Members are on the WGES website (see Leadership Committee Page of this website)
WGES programs and projects include: (for more information contact)
Crandall Challenge for Volunteer Efforts
Planning is already underway for the 2022 Crandall Challenge Citations program.
Crandall Citations are awarded to recognize WGES members who have best met the Challenge put forward by Bob Crandall, WG'60 and past Chairman of American Airlines. Past your retirement or past your 45th anniversary of graduation from Wharton Graduate, continue to be relevant, continue to lead, and continue to address societal problems and opportunities in a not for profit mode so that we leave this world a better place because of our activities.
The Crandall Challenge Honor Roll on the WGES website recognizes additional WGES members who have similarly continued to use the exemplary education they received at Wharton Graduate and whose activities can serve to inspire other Emeritus MBA's to initiate their own good works.
We have a multi-pronged effort to reach Emeritus MBA's with information on the program and the Submission Form to be filled out and forwarded to the Emeritus Society.
The Fall/Winter issue of Wharton Magazine will have an article highlighting the Crandall Challenge Citation program. An E-blast will be emailed to all Emeritus Society members in early January with the Submission Form attached. The Form must be returned by March 31 as indicated on the Form.
After the March 31 Submission deadline the hard work begins. The Crandall Challenge Committee reviews each Submission and conducts research. Spirited discussion occurs among the members. Weeks are spent going thru the many worthy Submissions. The breadth and scope of involvement of Wharton Emeritus MBA's in society becomes evident. During April, 2022 the recipients of the 2022 Crandall Challenge Citations will be contacted and invited to come to Philadelphia for Reunion in May to receive their Citations.
Feel free to contact the Wharton Graduate Emeritus Society at (EMAIL ADDRESS!!) to update your email and mailing address to ensure that you receive updates from the Emeritus Society.
Go to the "News and Views" Page of this website for full information of the Crandall Challenge Process from its inception to today's 2022 Citation timetable and process.
For more information, contact McClain Gordon or John Hendricks.
 The link to our website:
https://alumni.wharton.upenn.edu/emeritus-society/
And to our Facebook/LinkedIn links:
Contact Coordinator: Rick Perkins
The WGES founders were:
Jack Smith, WG'52 deceased
Carl Schaifer, WG'57
Gene DiRe, WG'52 deceased
Matti K. Gershenfeld, WG'51 deceased
Tom Jones, WG'58 deceased
Cliff Leventhal, WG'56
Salomon Moussatche, WG'48
Milt Silver, WG'52 deceased
Tom Vincent, WG'56
Myron Weiner, WG'51
Quincy Williams, WG'57
Wharton Webinars
Wharton Lifelong Learning Opportunities for WGES Members
Greetings fellow WGES members: The monthly meetings of the WGES group is an excellent time to gather and share our thought and ideas on ways we can continue to use our education and deep professional experiences to serve our communities and colleagues. Even with our wonderful talents, there are lots of opportunities for continued formal training and lifelong learning. As you know the Wharton website offers many courses that are available to you if you feel the desire to learn the latest thinking in a given area. Additionally, there are Wharton Webinars offering subject-related seminars; regional conferences are also part of the mix. If you have an interest in a particular subject matter let us know. As soon as I learn of these Webinars and conferences I will send the information to you immediately. Eugene Aaron, MBA WG'73.
For Current Wharton webinars and the Webinar Series Library, go to: alumni.wharton.upenn.edu/webinars
Startups and Entrepreneurs
Red & Blue Ventures
WGES has arranged a mentorship program with Red and Blue Ventures a private equity firm that invests in start ups from PENN and Wharton students. The program offers members of WGES the opportunity to help mentor these start up firms using their expertise from their careers. The program is completely optional and is viewed as a great way for our members to stay current and relevant with what is happening today in the world of entrepreneurship. Being a WGES member gets one this opportunity.
Interested?? Contack WGES Leadership Committee member Steve Garchik.
The WGES Facebook and LinkedIn Pages
The Wharton Graduate Emeritus Society has group pages on both LinkedIn and Facebook. The purpose of these groups is to bring you current information about the school, and its students, faculty and curriculum, to bring you information on what the world is saying about Wharton, and to provide you with other information of interest to WGES members.
If you are a member of LinkedIn or Facebook you can search for "Wharton Graduate Emeritus Society" and ask to become a member of one of these groups. You could also email Rick Perkins at raperk1@gmail.com and he will invite you to become a member of one of the groups.
Sign up now — these are special, limited just for WGES members
Spotlight on a WGES Member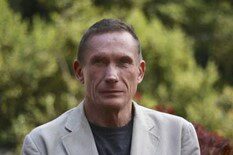 Russell Redenbaugh was blinded by the explosion of a homemade rocket under construction in the family garage when he was 16, an accident in which he also lost six fingers. While still in hospital, he made a 'declaration' that he would live and be active in a sighted world, and be valuable in that world. Having stood first in his class at the University of Utah, Russell first applied to the Harvard Business School, then Stanford. Both rejected him, with HBS returning his application deposit, along with the comment that there was "no way a blind person could ever manage a program as difficult as ours." (to which Russell asks, "How did they know that?") The Wharton School made an investment – as Vice Dean Don Blankertz said when he interviewed Russell for admission, "Well, I don't know if you can make it here or not because we've never admitted a person who is blind to our school, but you're admitted anyway… if you can't make it here, you'll have to leave, like anyone else who can't do the work. You will have the same chance as any other student."
These are probably the first examples of Russell's ability to "Shift the Narrative", which became the title of his book, Shift the Narrative: A Blind Man's Vision for Rewriting the Stories That Limit Us, first published 2017, 2nd Revised Edition 2020.
After graduating with honors in the class of WG '69, and after enduring many rejections, he joined Cooke & Bieler as a Securities Analyst, later becoming a Partner and Chief Investment Officer, and staying with the firm until the late 1990s. He also served on the US Commission on Civil Rights, 1990 – 2005. After Cooke & Bieler, Russell was a management consultant with a number of high tech clients, and subsequently founded Kairos Capital Advisors, a registered investment advisor, in 2005. Now, Russell is teaming up with similarly inspiring leaders, to elevate and lift out of poverty individuals and communities with his "Shift The Narrative Foundation," a 501(c)3 nonprofit organization. The Shift The Narrative Foundation (shift-narrative.foundation)
Consistent with his commitment to "shifting the narrative" and refusing to accept the limitations accepted or assumed by others, Russell got involved in Brazilian Jiu jitsu, starting at the age of 50 – and became World Champion 3 times, fighting against sighted opponents, earned his black belt at age 65, and a red stripe above black belt at age 70. Russell's latest ambition is to experience space flight — and with his established record of success, it would be foolish to bet against him!
There are a number of inspiring YouTube videos available, featuring Russell – simply go to YouTube and do a search for "Russell Redenbaugh". I think you will be as inspired as I have been.